Enhance Your Space
Elevate your commercial or residential property with our Pacific Northwest outdoor enhancement services. From hardscapes and irrigation to water features and landscape installation, GRO works with you to make your landscape look just the way you envisioned it. Let's get started.
Landscape Enhancement Services
GRO believes the details matter. That's why when you work with our team you can expect a complete solution inside and out. Our custom enhanced outdoor living services cater to the greater Vancouver, WA and Portland, OR regions. Bring us your visions—and let us build the dream.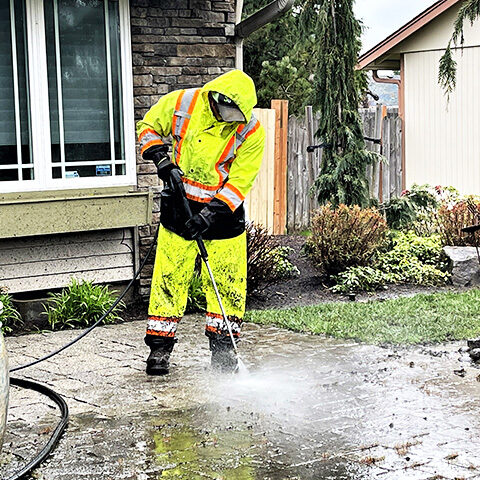 Pressure Washing
Prolong the life of your property's surfaces by removing dirt, mold, moss, algae, and more with professional pressure washing services.
Design
Eye Catching Design Must-Haves for the Exterior of Your Home
The exterior of your home usually has more square footage than the interior: yet so many people allow this part of their property to go to waste! Although there are tons of perks that come with upgrading your home's exterior, some don't want to think about the work that might have to go into it.

These are some of the best eye-catching design must-haves for the exterior of your home, and why you should consider them!
Continue Reading