5 Backyard Fire Pits and Fire Feature Ideas
Warm up on a crisp fall night here in Vancouver, WA with some fire! Check out our top 5 fire pit designs for this fall.
Fire Pits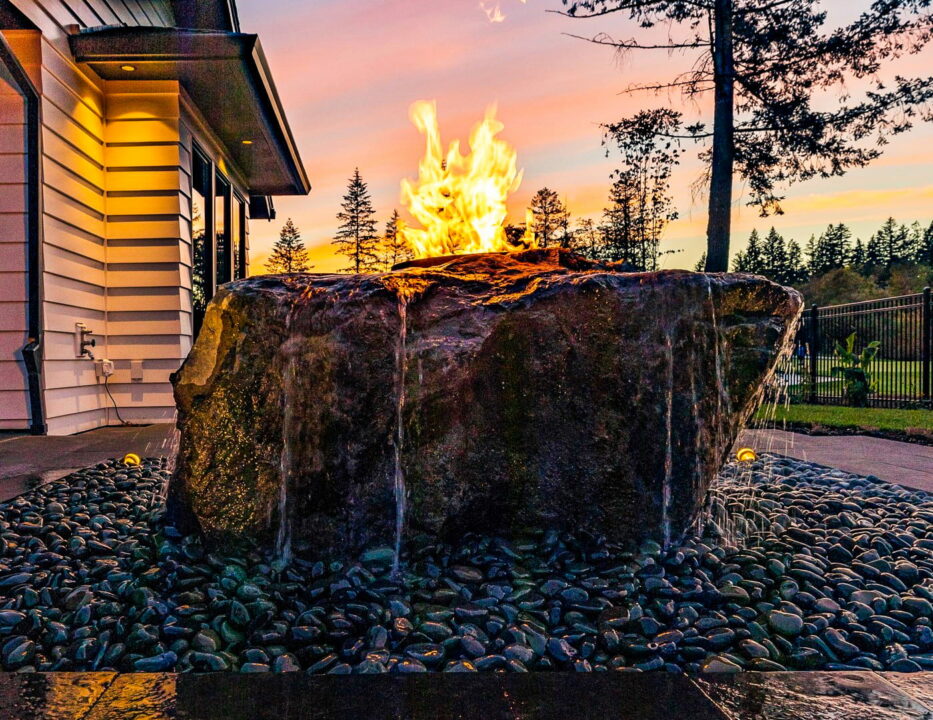 For Fire Pit and Feature Installation, Contact Us Today. 
You can add a permanent fire feature or a seasonal one, either way, you'll get to enjoy the beautiful PNW when the temperatures start to drop.
1 – The Budget DIY Firepit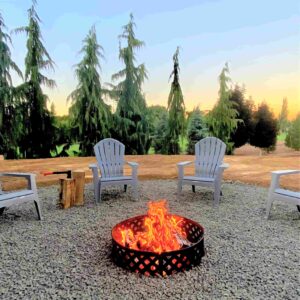 First up is the budget DIY firepit. All you will need is a metal fire pit ring or several boulders from around the yard and some ground that won't catch fire. This firepit design is one we all know and is great in a pinch.
2 – The Tractor Tire Iron Firepit
Contact your local Vancouver, WA, farms to see if they have any spares lying around

Up next is the repurposed tractor tire iron firepit. This style of firepit won't break the bank (especially if you have one lying around) and can add more charm to your outdoor space than a few random boulders.
3 – The Wall Rock Ring Firepit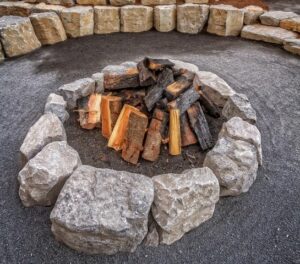 One step up the rung in price, and definitely in style, is the wall rock ring firepit. This style of firepit follows the traditional boulder ring design but with an elevated look. This firepit will look especially nice if the surrounding landscaping has matching rockery. Camas and Hood River wall rock are both beautiful options that we carry at our Landscape Supply & Material Store. For more information click here.
4 – The Brick Masonry Firepit

Number four on our list is a brick masonry firepit. This durable and stylish option will fit right in next to any brick structure or seating. It doesn't get much cozier than sitting next to a brick fireplace and our brick firepit helps bring that same coziness outside.
5 – The Custom Rock Water Fire Feature
To see more of our custom fire features click here

The final piece on our list is this fully custom rock water fire feature. This piece is made with a gas fire place inlaid in hollowed out bedrock and surrounded by running water. The contrast between the fire and the fountain will always stand out and tie all the elements together.
If you need any firepit rocks or gravel, check out our Landscape Supply & Material Store in Vancouver, WA or visit us online by clicking here
To see what else we've done with fire features click here