Fire Features, Fire Pits, and Fireplaces in Vancouver, WA
Fire features, fire pits, and fireplaces add light and warmth to outdoor spaces year-round here in Vancouver, WA. In this blog we will go over different fire features that we've done here at GRO and the best use case for each type.
Fire Pits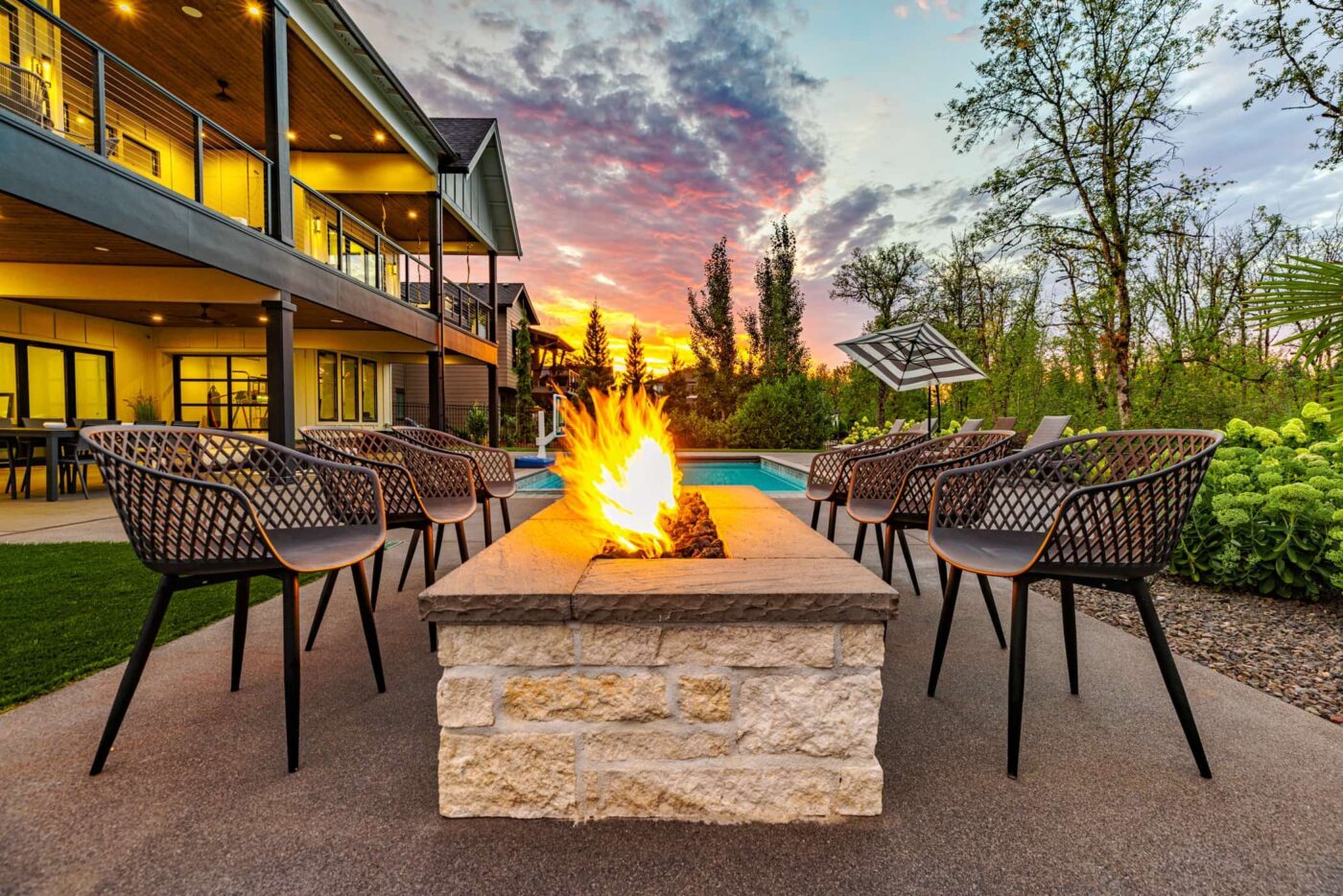 Ready to Start Your Fire Feature Project? Get Started Here.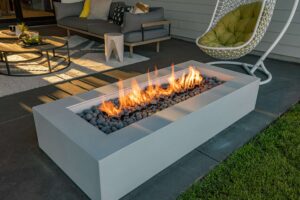 Gas Fire Pits
First up is the gas fire pit. These have become very popular for their convenience and beauty. Having a dedicated gas line will take the convenience to another level from using refillable propane tanks but both are common. One lesser known benefit of a gas fire pit is that they are smokeless and thus you do not have to worry about smoke getting into your house nor do you have to worry about you and your clothes smelling like campfires. Gas fire pits are most often filled with a form of lava rock or glass. They provide sufficient heat and can be used to roast marshmallows, there's not much a traditional fire pit can do that its gas cousin cannot.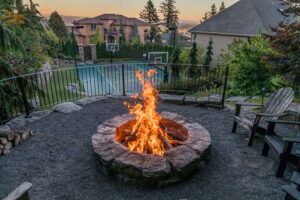 Wood Fire Pits
Up next are traditional fire pits. There is something about wood burning fire pits that is irreplaceable. The smoky smells, the crackling wood, and getting smoke blown in your face by the wind are all part of the fun! Many of our projects include gas fire pits and wood fire pits because of the timeless tradition of sitting around a fire with loved ones.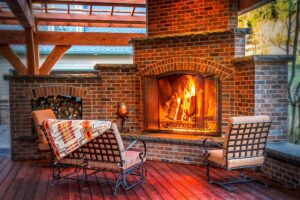 Outdoor Fireplaces
Outdoor fireplaces bring the comfort of the indoors outside. The stone and masonry of the fireplace trap the heat of the fire and share it with you and your guests to create one of the coziest outdoor fire options available. We've built outdoor wood and gas fireplaces. Both have their advantages but ultimately it comes down to your preference. (warm blankets always help on cold nights)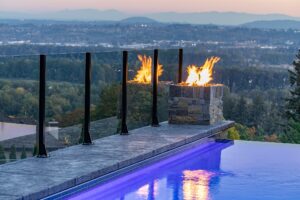 Accent Fires
Accent fires can take many forms: bowls, pillars, pits, and more! They aren't usually for keeping warm but rather for adding beauty and drama to your outdoor space. Accent fires are often coupled with water features or pools because of their contrast with water. These fire features use gas and are connected to gas lines to make lighting them as easy as flipping a switch. 
We hope this blog helped shed some light on fire feature options. To schedule a consultation, please call (360) 727-5975 or get started here.