Deck Builders in Vancouver, WA
There are many things to consider when getting a deck built for your home. In this blog we will go over the most important decisions you'll have to make when hiring deck builders and contractors in or near Vancouver, WA.

Decks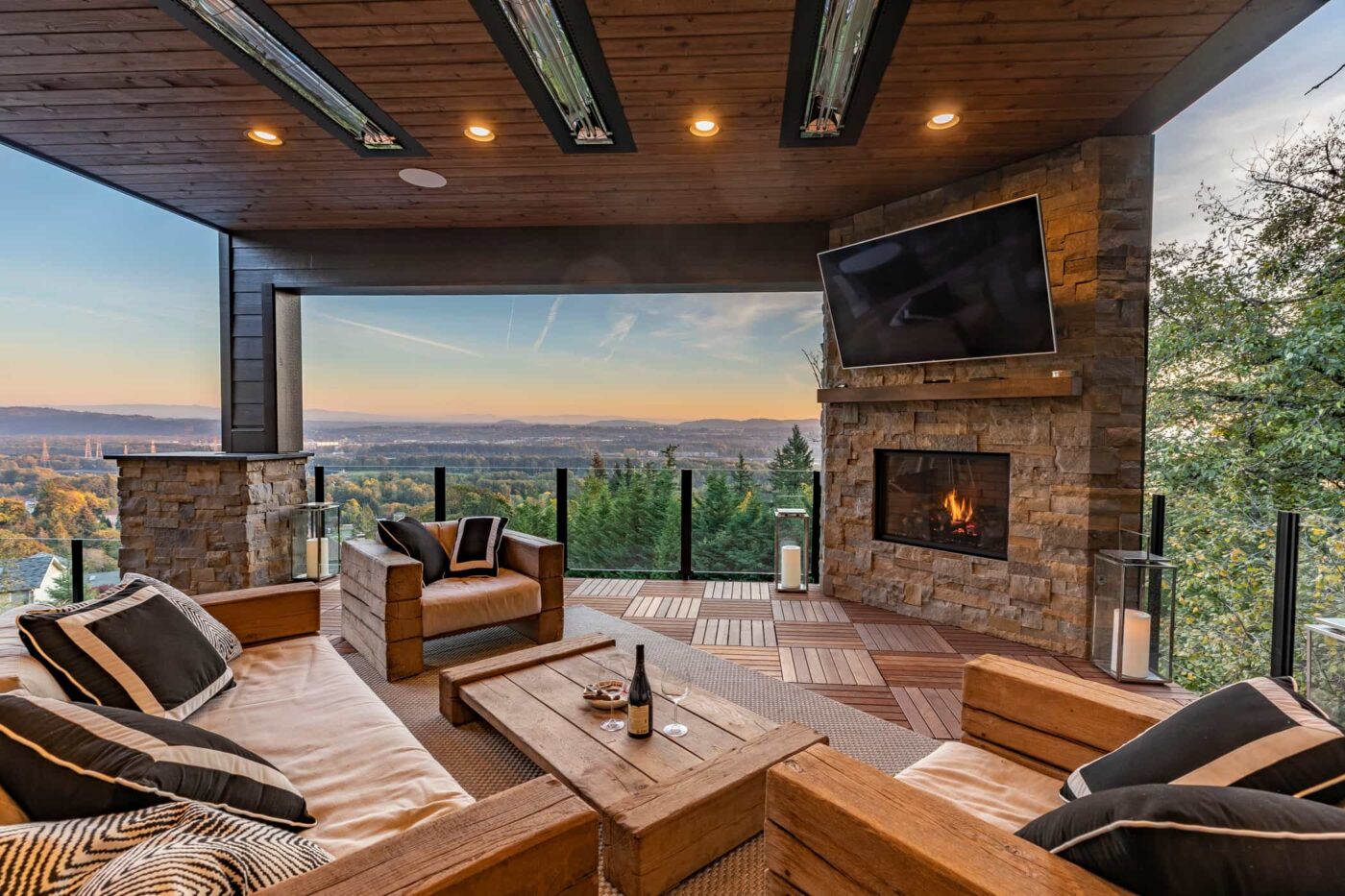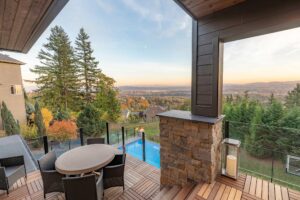 Decking Budget
Deck pricing varies significantly based on the quality of materials used and the scope of the frame work needed. For complex decks, the pricing of design and planning can be significant. But for standard decks, the cost will mostly be made up of materials and labor. This makes standard deck pricing fairly linear. As you increase or decrease square footage, your prices follows at the same rate.. This means a small deck will have a similar price/ft² as a large deck. Standard decks typically cost around $25/ft² but can increase to $50/ft² if higher quality materials are used.

To help illustrate just how significantly the pricing can vary. We will highlight what decisions will influence this pricing in the rest of this blog.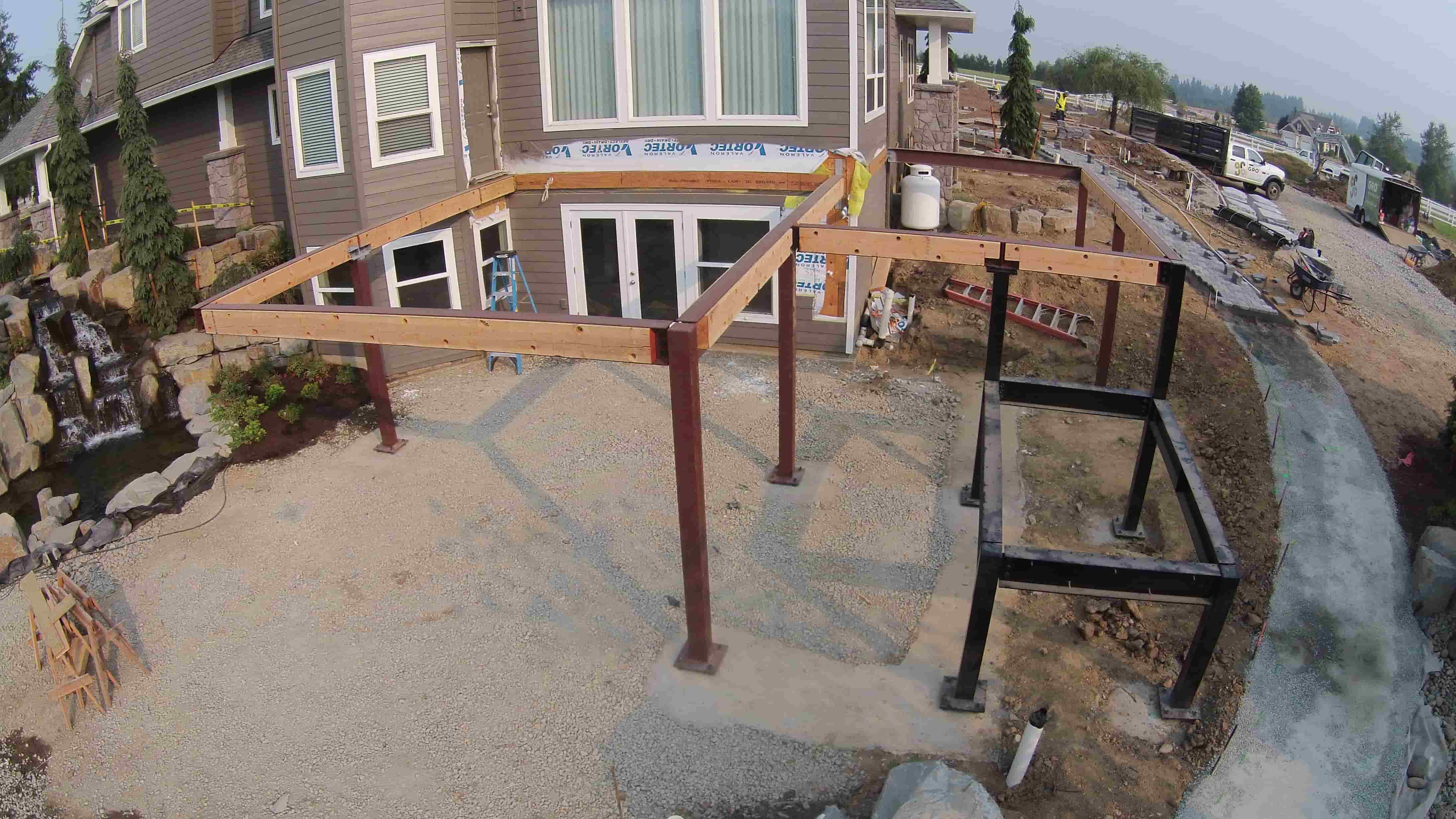 Deck Framing
Deck framing can be done with wooden or steel beams. Both are viable options when installed properly and to code. Wooden framing will be more cost effective and offer a more traditional look while steel framing will cost more and offer significantly more durability. The pricing of framing is the most variable cost when it comes to building a deck because some projects require deck frames that are two feet from the ground while others require ones that are two stories from the ground. The most important thing to consider when building a deck frame (or finding someone to build your deck frame) is that it is done to code. Deck failures are a huge liability, resulting in thousands of injuries every year and costly repairs.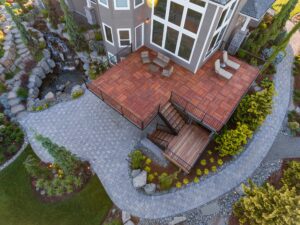 Decking Material
There are many options when it comes to decking material. The most common are pressure treated woods (typically pine), hardwoods (typically ipe), softwoods (typically cedar and redwood), composite (mixture of wood & plastic), or pvc (polyvinyl chloride).
The pressure treated pine will cost the least of all these options but will struggle to last longer than 15 years, especially in the pacific northwest.
Hardwoods will create the most beautiful and traditional looking decks but will require some maintenance to really shine and last. For example, Ipe (Brazilian Walnut) can last up to 75 years if you are willing to care for it and pay extra upfront.
Softwoods, like cedar and redwood, will make beautiful decks but will struggle to last more than 20 years.
Composite decking offers a very low maintenance and incredibly durable decking option for the pacific northwest. You can expect this decking material to last 30+ years. Additionally, when carefully selected and styled, composite decking can be just as beautiful as the other options.
Lastly, PVC decking is a fully synthetic option for decking and is one of the most durable options, lasting upwards of 50+ years. This durability is reflected in PVC decking's high price. 
Generally, decking material's durability is reflected in the price. The longer it will last, the more you can expect to pay upfront. We often install composite decking here in the pacific northwest because it is more reasonably priced than Ipe and PVC decking and still offers incredible durability. 
Deck Patterns
Deck patterns can be super simple or endlessly complicated. Check out these common patterns below: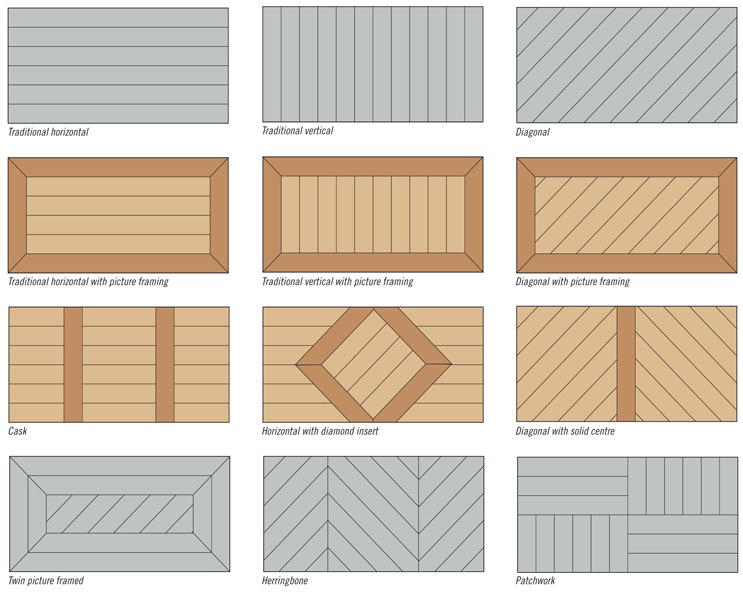 As with anything, the more complicated, the more time and money is required to execute. This is true for more intricate deck patterns that require extra cutting and organization.