Landscape Lighting Inspiration for 2023
As northwest nights get warmer and warmer, we wanted to show off some of our favorite landscape lighting features and installations for the Portland, OR, area.
Landscape Lighting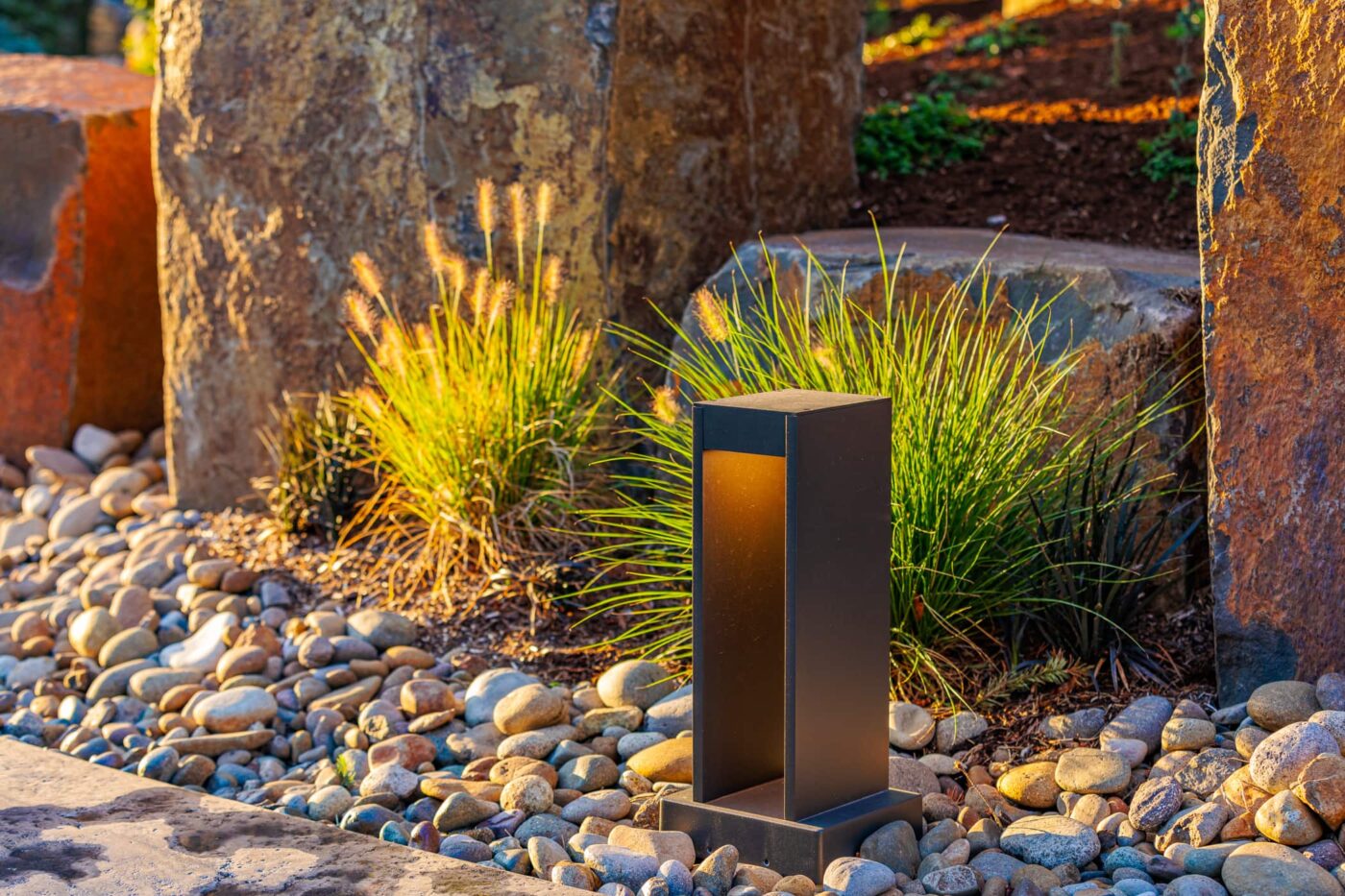 As northwest nights get warmer and warmer, we wanted to show off some of our favorite lighting features and installations for the Portland, OR, area. When it comes to enhancing the aesthetics and functionality of your northwest outdoor space during the summer, landscape lighting plays a crucial role. Not only does it extend the usability of your backyard into the evening hours, but it also adds a touch of elegance and ambiance.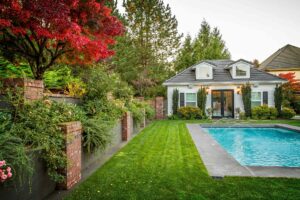 Setting the Mood, Lighting
This property serves as a great example of creating a mood with lighting. You can see with the before and after photos how the landscape lighting adds warmth and contrast to the landscape, creating a scene that otherwise would not exist.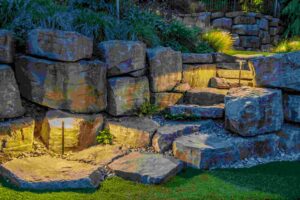 The Art of Illumination
These FX Luminaire path lights do a great job of showing how light can add beauty and drama to a space with the flip of a switch (or without if you opt for an automatic timer, which we recommend). Additionally, these lights add usability to the space and make evenings outside more pleasant and feasible. For more information on FX Luminaire, check out their full product line here. 

Going Green
The biggest misconception about LED landscape lights is that the bulbs are not replaceable and force you to buy new fixtures whenever they die. While this is sometimes true, GRO only installs LED fixtures with replaceable LED bulbs to save you the headache and cost of replacing the whole fixture. Additionally, the LEDs we use mimic warm white light that would come from an incandescent and last 50,000 hours (which is 50x longer than incandescent options).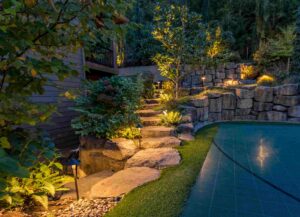 Nightscaping
The recent development of the term "nightscaping" speaks to the value of having a viable outdoor space at night. There are many different forms of landscape and exterior lights to use in your "nightscape". To see the most common and popular lighting types, check out our previous blog here.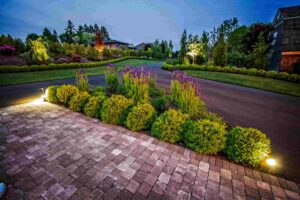 Illuminate and Secure
Landscape lighting enhances the safety and security of your property. We use strategic placement of lights to deter potential intruders and prevent trips and falls in order to make your outdoor space safer for you and your guests.

Design Tips
Creating a timeless landscape lighting scheme will ensure your landscape looks great for decades. Layering different lighting types, considering the color temperature, and selecting the appropriate fixtures will lead to a successful nightscape. We include lighting in our landscape designs and work with you to achieve a harmonious and enduring outdoor lighting design.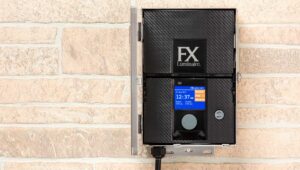 Lighting Control Systems
The convenience and efficiency offered by modern lighting control systems is immense. From smartphone apps to automated timers, modern control boxes allow you to effortlessly control and customize your landscape lighting.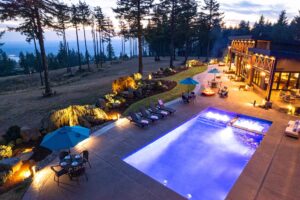 Conclusion
Landscape lighting is more than just a way to illuminate your outdoor space—it's a transformative tool that can elevate the beauty and functionality of your property. By carefully designing a lighting scheme, you can create stunning ambiance, enhance safety/security, and extend the time you can enjoy your outdoor living space. Whether you're looking to host unforgettable gatherings or simply enjoy the beauty of your garden after dark, landscape lighting offers endless possibilities for creating a breathtaking outdoor experience.