Landscape Design Ideas for Northwest Homeowners
The exteriors of homes usually have more square footage than the interiors, yet, so many people neglect to take advantage of the space! 
Design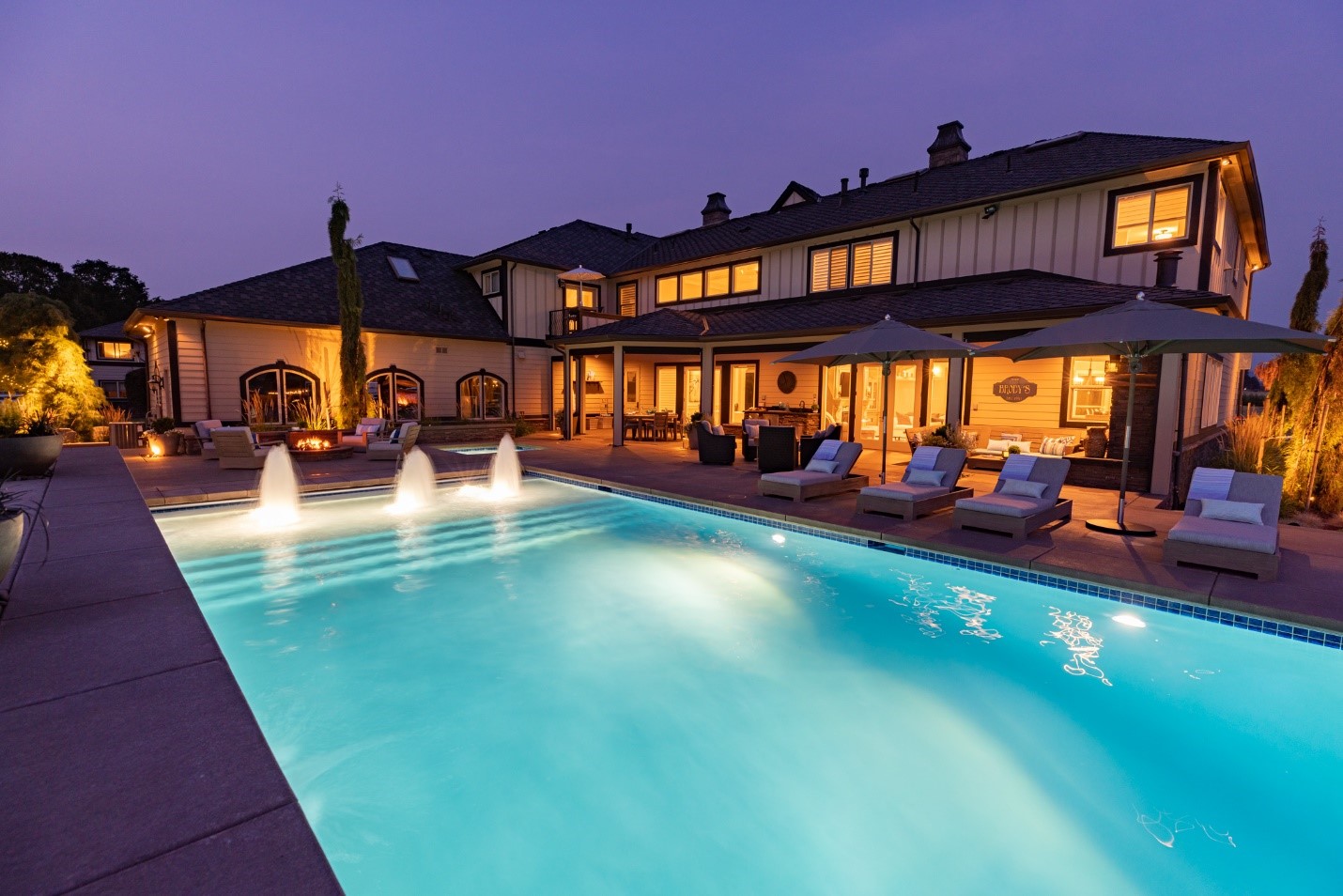 The exteriors of homes usually have more square footage than the interiors, yet, so many people neglect to take advantage of the space!
These are some of the best eye-catching design must-haves for the exterior of your home, and why you should consider them!
Why Invest In Your Home's Exterior?
Some may be unsure about why investing in your home's exterior is a good idea: but it's an awesome choice for any homeowner. Not only does it boost your curb appeal, allowing you to sell your home faster and for more money, if you list it: but it also makes it more comfortable for you to live in if you're not done with the property.
An investment in your home's exterior is an investment in yourself.
1. Outdoor Living Spaces As Beautiful As The Interior
One of the best things you can do is blur the lines between what's indoors and outdoors. Using wood furniture stain colors that match what you have inside while also investing in high-quality items like good stone, good wood furniture, and good lighting, you can make outdoor living spaces that feel like they're rooms pulled out into your lawn.
Make sure if you make a seating area with a television that you have an overhang or roofed area that can protect your electronics by at least six feet. Of course, you don't have to include a television in your design, but it can push it further!
2. Purposeful Greenery That's Native to Your Area
The green spaces on your property are important! Whether you're considering putting in a nursery or food garden or looking into an aesthetic garden, there's a lot to consider.  Something many people don't realize is that if you live in an area that floods often: you can build a yard to protect your property.
Similar to how landscape drains work, rain gardens help your property absorb and move as much water as possible. This stops the water from standing and building up and gives you a gorgeous garden to look out at.
Using native and deep-rooted plants will give your lawn a beautiful look that feels natural in its environment while also protecting your property from flooding. Since 14% of homes are at risk of flooding within the next ten years: this is a major issue to consider.
3. Areas With Specific Use and Design
Purposeful areas on your property are something important to consider. You don't have to build walls and make literal rooms in your yard, but you can make distinct spaces.
Think about what you want to do with your lawn, and try to pick three different areas of your property that can achieve this. A good example would be picking an outdoor kitchen, a lounging area, and pool seating. These have specific spaces and unique interactions and should each feel like they're purposefully designed.
Not only will this encourage you to use your yard more often, but it also gives off a more polished and purposeful look than you'd get otherwise.
When you're traveling from space to space on your lawn, you don't want to deal with sinking into grass or ruining its pristine green look. Instead, consider building pathways with permeable pavers!
You can get these in a large number of styles, colors, and designs and watch as they make your lawn look so much more purposeful and gorgeous.
Try to match the warmth or cool tones that are the outside of your home, and make pathways that go with it. These are generally easy to maintain, look fresh and gorgeous, and add a layer of safety for those walking on your property.
5. Lighting for When the Sun Goes Down
When you're entertaining and showing off for friends and loved ones: the last thing you want to do is stop just because the sun went down. Instead of letting the fun end with daylight, exterior lighting can be fantastic!
From lights that are installed in your pool or hot tub to allow swimming to stay exciting through the whole night to lights pointed at your home to show off the work you've put into it, there are tons of ways to use exterior lighting.
Homes that have this type of lighting are not only more attractive: but are also safer from intruders than the average home. No burglars want to break in while a spotlight is pointed at the home! Exterior lighting is both a safety feature as well as an aesthetic feature!
Your Home's Exterior Should Look Incredible!
Whether you're updating your home's exterior so you can sell for a higher price, or you're just trying to make your home more attractive for yourself: there's a lot that can be done with the right exterior! Consider upgrading your property soon!