Paver Patio Installers in Vancouver, WA
In this blog we will go over different paving styles and the best use cases for them in building patios, pathways, and driveways. 
Paving & Hardscaping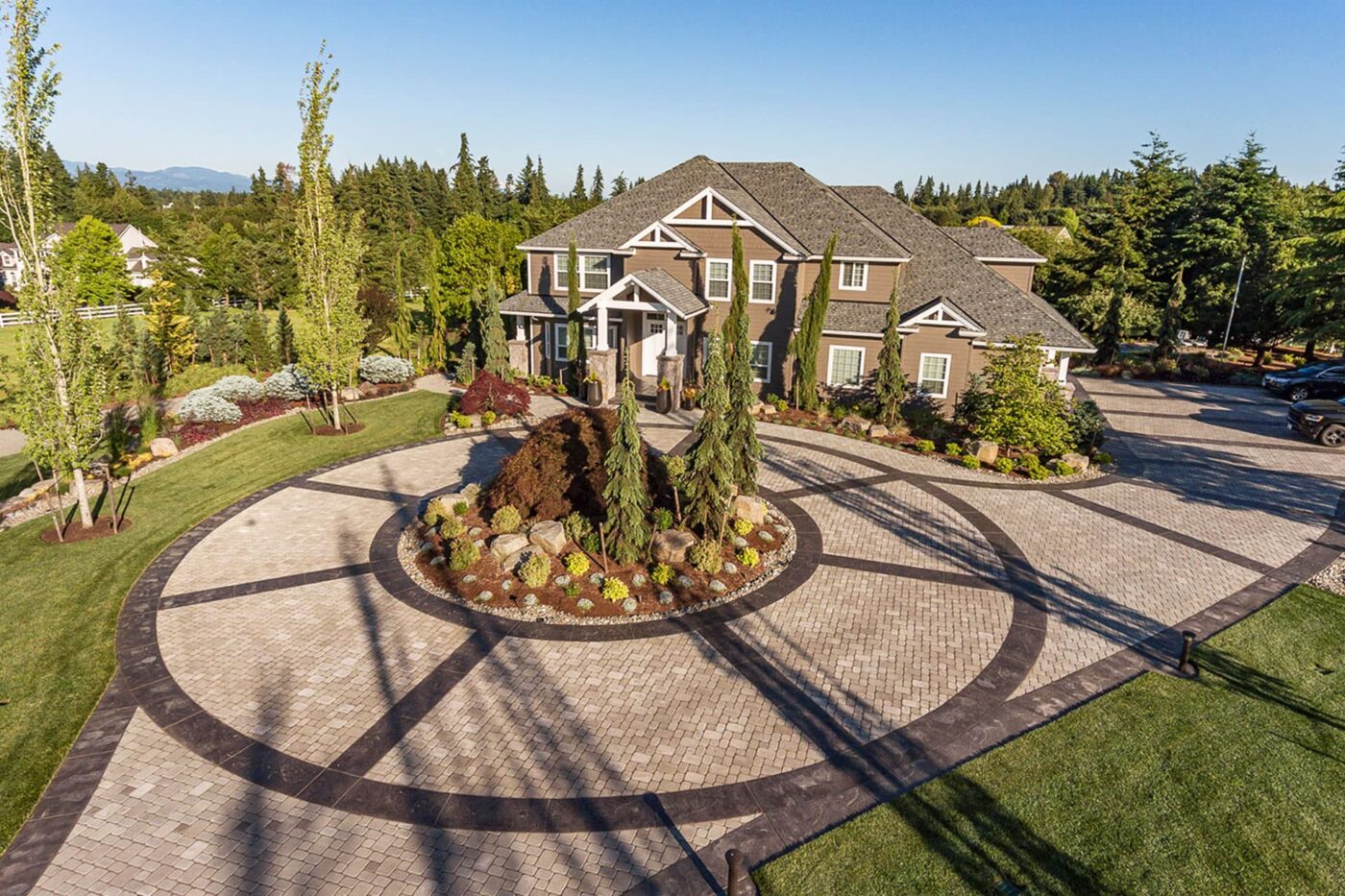 There are a handful of tried and true styles of paving that we use here at GRO. In this blog we will go over different paving styles and the best use cases for them in building patios, pathways, and driveways. 
24″x24″ Pavers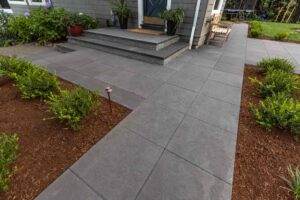 The first style of paver we will look at today are 24"x24" pavers. These come in both stone and poured concrete forms. Both offer a durable and contemporary option for hardscaping your property while requiring less maintenance than concrete slabs. 
Another thing to consider with the 24"x24" pavers is the shape of the patio, pathway, or driveway you are constructing. This style of paver is best suited for square and rectangular designs as there are not as many design layout options with the large and square form factor. 
Brick Style Pavers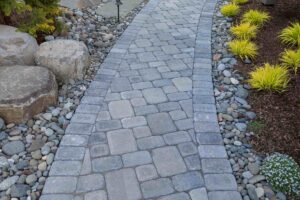 Next on our list are the more traditional pavers. These come in a wide variety of colors and shapes that can be laid in a variety of patterns. They are commonly used for driveways, pathways, and patios and have a very timeless look. Another advantage of pavers over concrete slabs is their flexible nature. Because paver patios, paths, and driveways are built up of a bunch of individual pavers, they are much more flexible and adaptable to changes in temperature and the ground below them. Concrete slabs are less flexible and thus are susceptible to cracking under stressful conditions. Here are some of the more common paver patterns: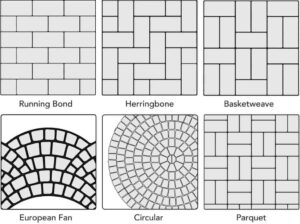 Natural Stone Pavers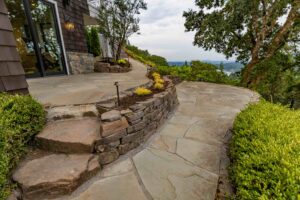 Our third paver style is natural stone pavers. This style is great at blending with the natural world around them because the shapes of the stones are not predetermined and create a seemingly random pattern. Stone pavers can also be cut to shape to create pavers and tiles of any shape or size. The below example is a patio made from basalt that has been cut into square tiles. This option is more expensive but results in a more custom and premium look.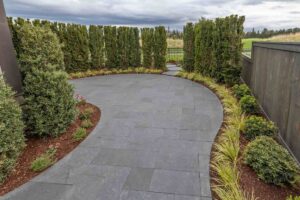 Turfstone/Parking Grid Pavers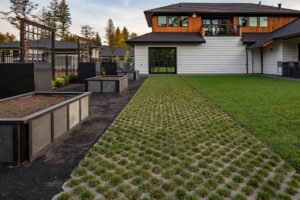 This paver style is referred to as turfstone or parking grid and features permeable pavers that are filled with soil and planted with turf to create a hybrid surface sturdy enough to drive your car on (or golf cart in this case) but open enough to allow rainwater to pass through. 
Concrete Slabs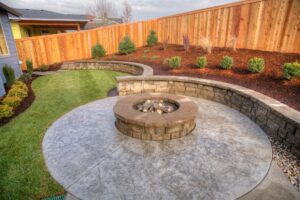 Lastly on our list is concrete slabs. This style is the most budget friendly option as it does not have to be hand laid. There are many techniques to help concrete slabs look more natural and fit in with the landscaping around them. Some of the most popular techniques are staining and stamping. These alter the colors and physical texture of the concrete. Concrete can also be used in conjunction with pavers to create a varied and more organized look.