Bubbler Water Fountain Installation in Vancouver, WA
Bubbler fountains are a great way to add a water feature to your property without taking up a lot of space or spending a ton of money.
Water Features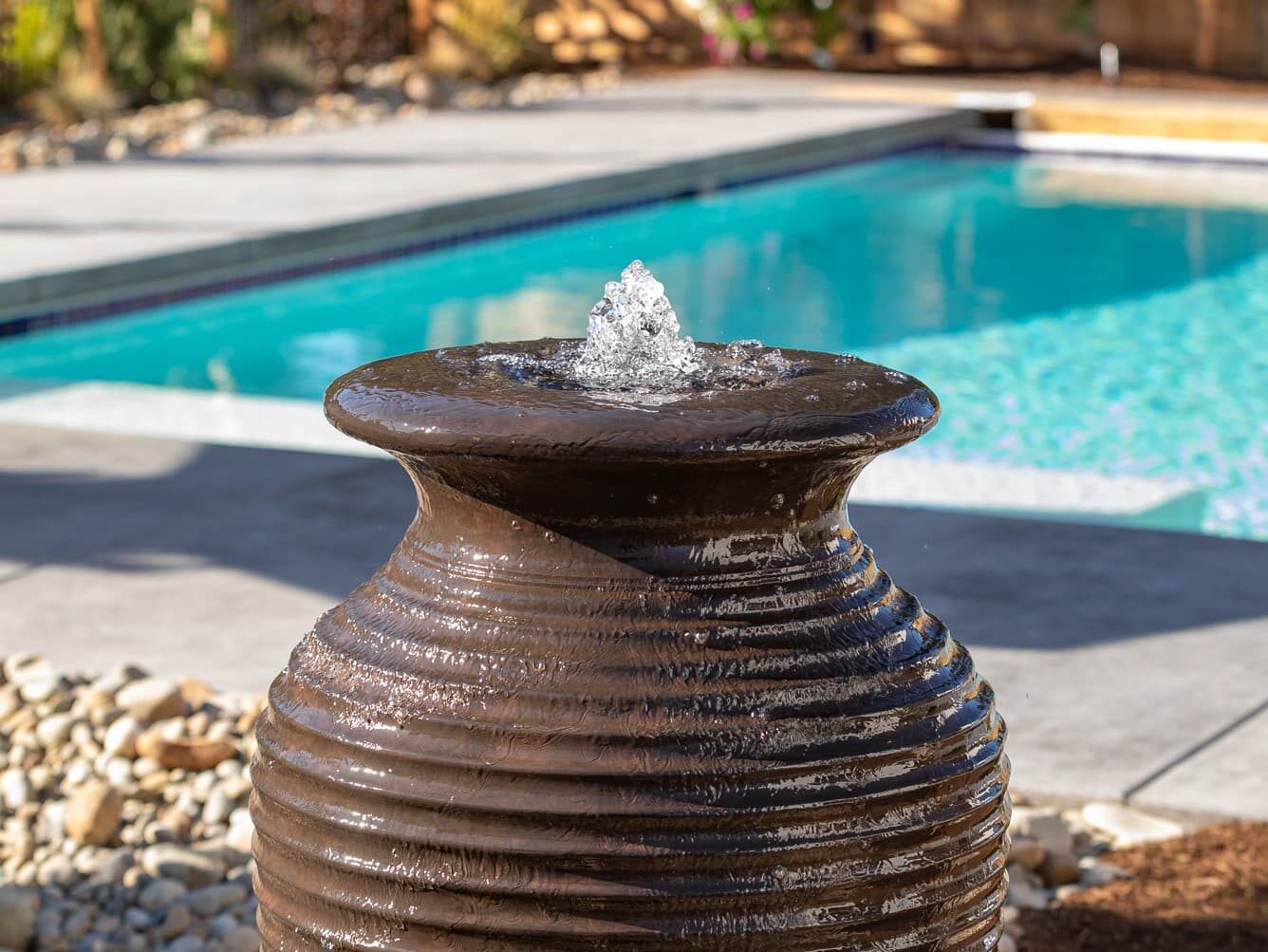 Bubbler fountains are a great way to add a water feature to your property without taking up a lot of space or spending a ton of money. They can be installed inground or above ground, some even come in prepackaged kits. In this blog we will briefly go over the installation process. 
The easiest and most affordable water features are the ones sold in prepackaged kits. These will include the fountain itself and the internals (pump, pipes, and power supply). These fountains come in a wide variety of stone, ceramic, and fiberglass options. Our preferred supplier is Aquascape® and we are happy to install one of their prebuilt kits or customize one to your liking using their internal hardware. Every water feature we install is built to last and add value to your landscape.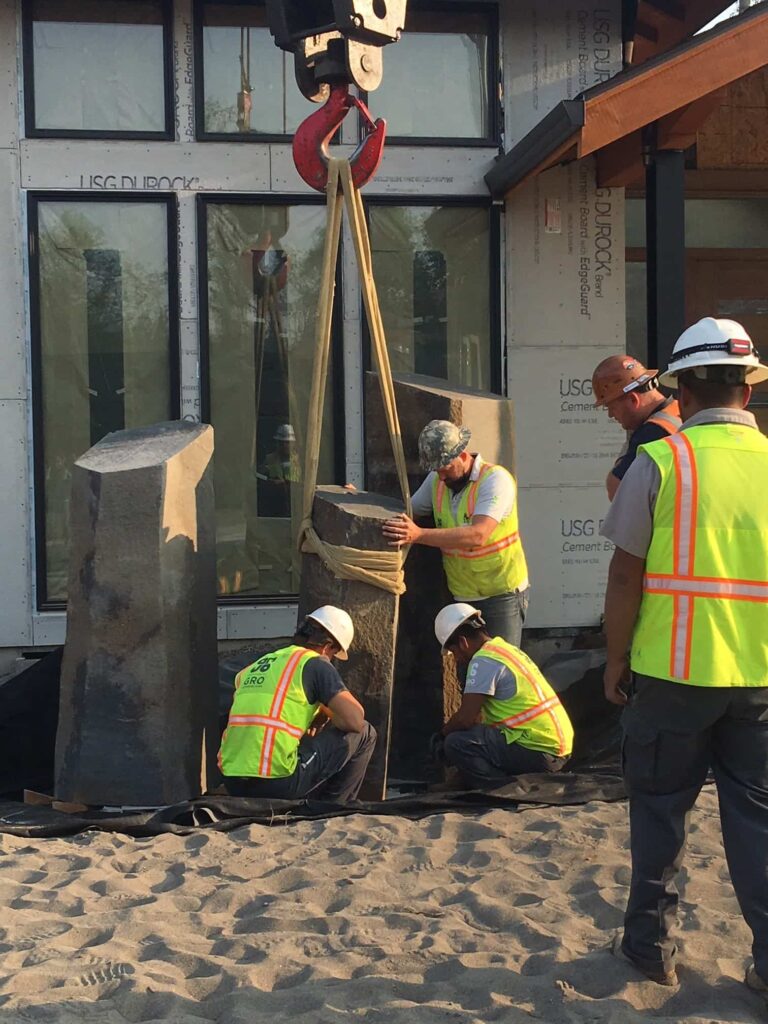 Inground Prep
(local codes and utility companies must be consulted before excavating)
Bubblers with underground reservoirs will require excavation to make room for a reservoir, plumbing, and wiring. These reservoirs are either built with a pond liner or with a preformed reservoir basin. This diagram shows a bubbler fountain that utilizes a preformed reservoir basin with a grate on top to keep debris and rocks from entering and clogging the pump.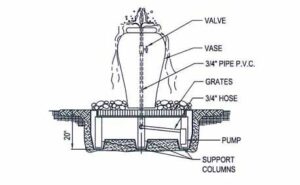 Hardware and Plumbing
We strongly recommend connecting all water features to your property's main water line via an auto-fill pump. This will make running your water feature as easy as flipping a switch. If not connected, you will have to manually fill your water feature. Which, during the summer, can be as frequent as every day. Trenching for electrical and plumbing will likely be necessary if not present at the water feature's desired location. 
As for hardware installation, we run a flex hose up the fountain piece structure to eliminate the need to seal it, ball valves allow us to control the waterflow for each bubbler, and a union piece will allow for easy removal of the pump if it ever needs to be repaired or replaced. If we are not using a grated reservoir basin, we use pump vaults to protect the pumps we install and to allow easy access if they ever need to be repaired or replaced. 

Adjustments and Final Touches
Once the pump is connected and secure, we test water flow and make adjustments to fountain placements as needed. After the desired water flow is achieved, we fill in the reservoir with rocks while being sure to secure the fountain without moving it. Final touches will include rock placement and adding any desired plantings. Maidenhair ferns are a great local example of a plant that thrives near a water source.
Enjoy!