Helensview
This northwest home renovation project is a true piece of art and included exterior remodeling, hardscaping, and landscaping. We gave the house a complete exterior facelift, new hardscaped spaces, and brand new landscaping.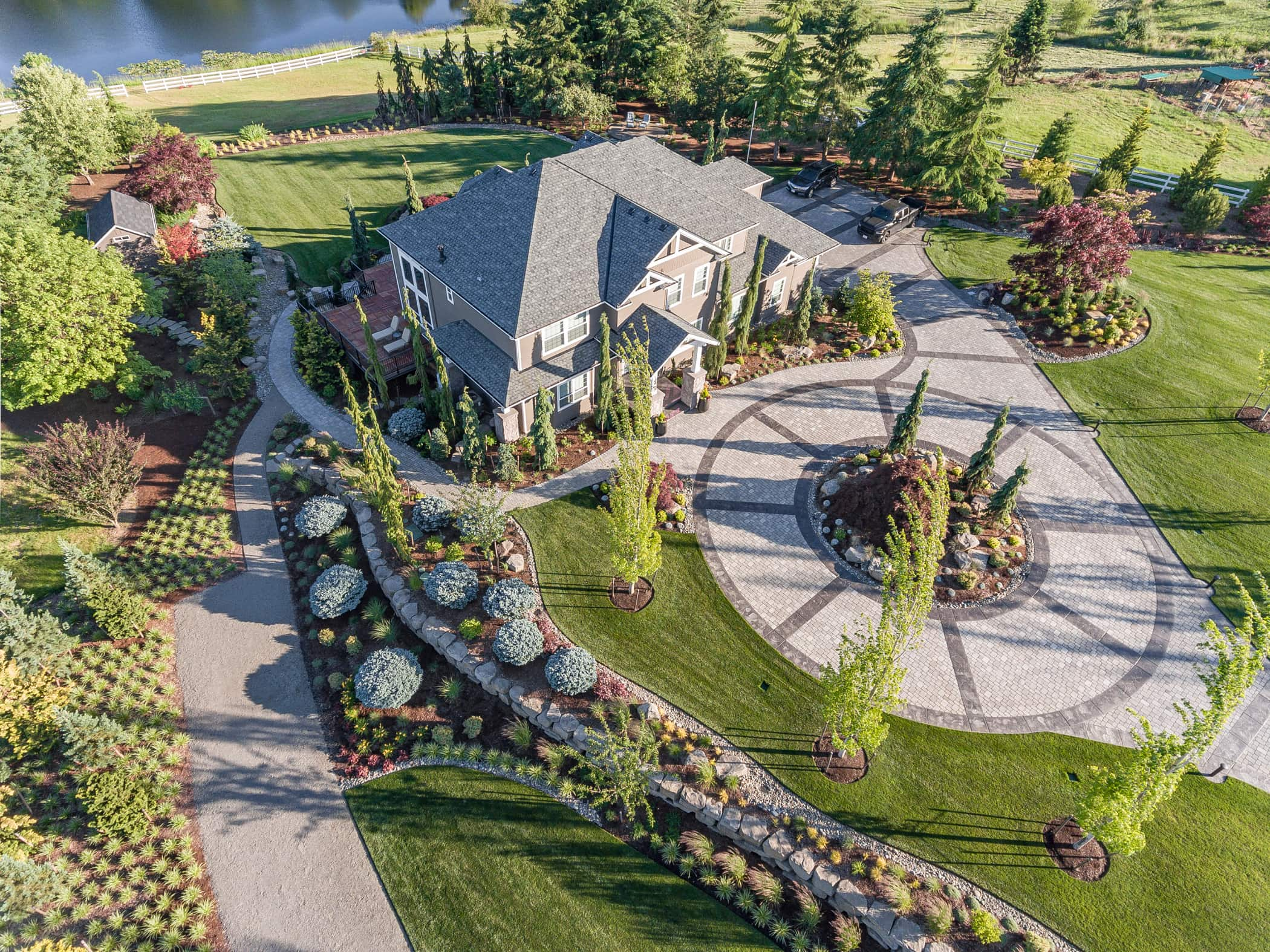 Project Overview
The Helensview project was a great test for the GRO team. It involved expansive paving, countless plantings, new landscaping, a breathtaking waterfall pond feature, and even roof expansions.
The design of this project was focused around complimenting and making the most of the countless breathtaking views of Mt St. Helens that this property has.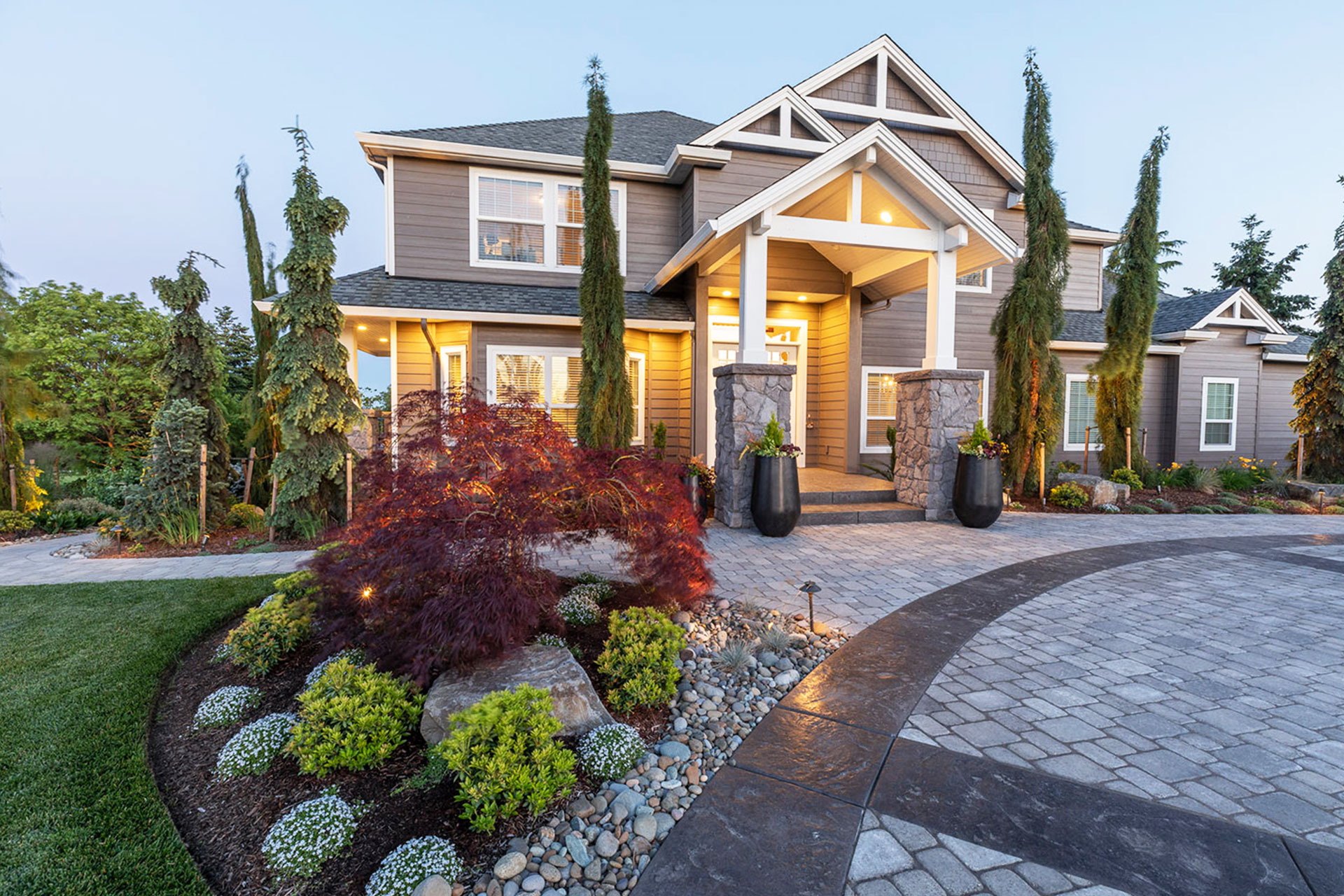 Natural Materials
We used local basalt stone for landscaping and paths, floating hardwood for the deck, and concrete pavers along with stamped concrete to tie the property together. We also used large established trees throughout the entire project so that it has a well-established look rather than a newly planted one.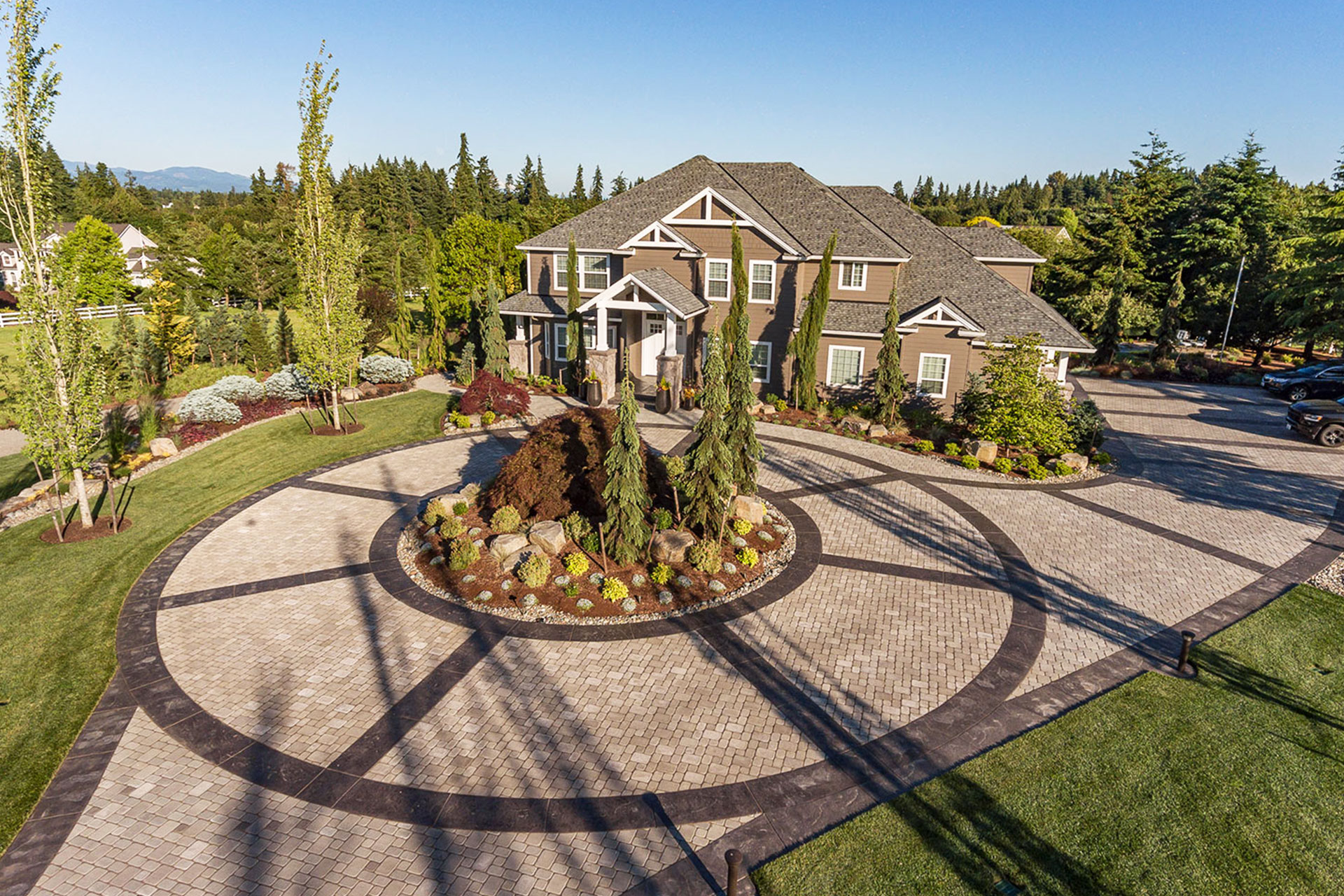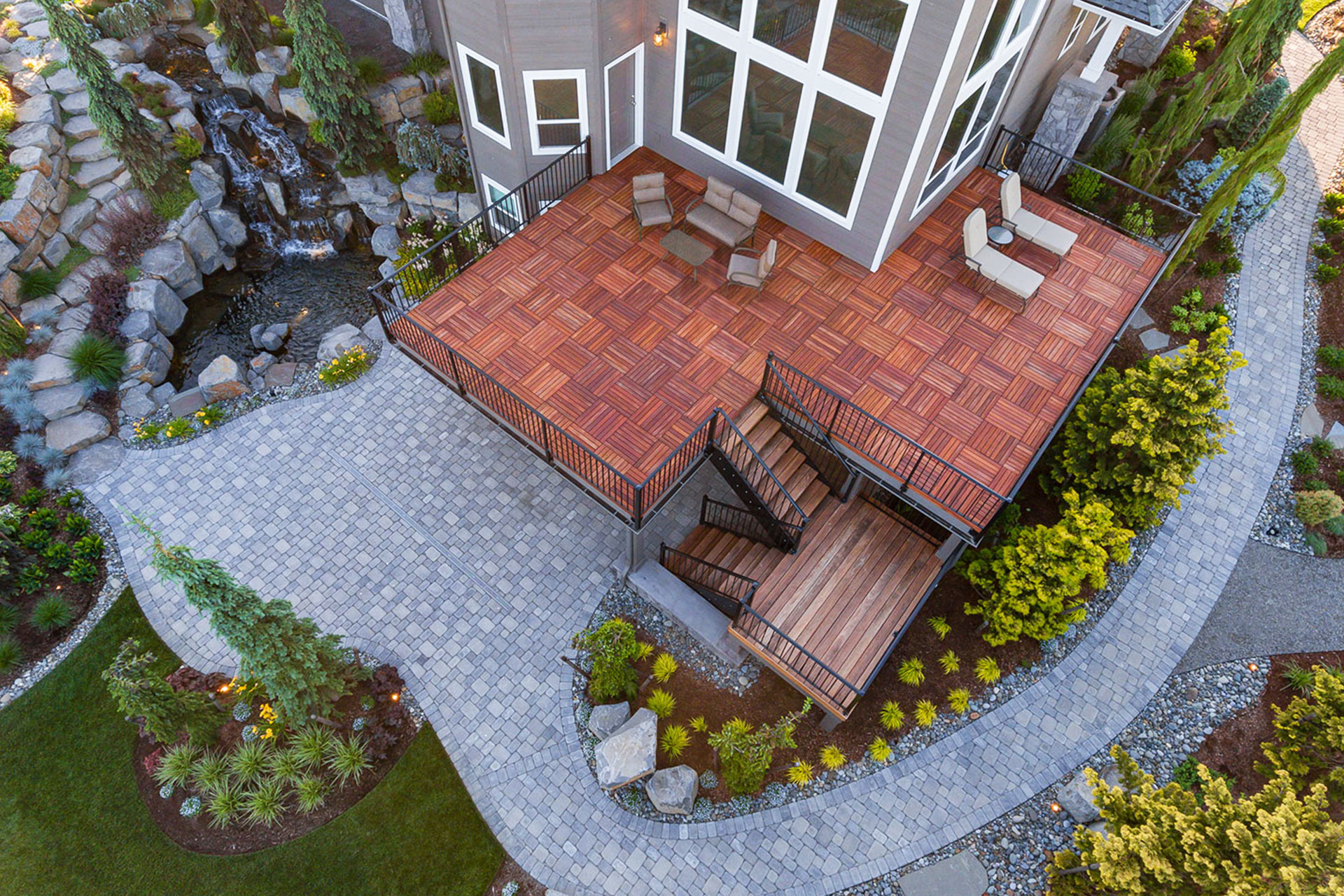 Design Features
Unique design features are as follows:
A multi-leveled water feature that cascades into a beautiful holding pond.
A custom-built steel framed deck with a waterproof membrane and floating hardwood panels.
A beautiful driveway that has both stamped concrete and pavers inlaid.
New roof lines and stone columns all around the house that formed a new entryway, covered garage entry, and wrap around roof extensions.