Helensview
This project is a true piece of artwork and included exterior remodeling, hardscaping, and landscaping throughout the entire process. We gave the house a complete exterior facelift, all brand new landscaping and hard scape surfaces.
Project Overview
This project was a great challenge for the entire GRO team. The project started small and quickly grew to become much larger. Managing the project was extra challenging as we had weather and homeowners to work around while they were still living at the house during construction.
Access into the backyard became very tight so we had to plan the entire project around finishing the back landscaping, deck, patio work as well as the water feature before access was closed off to the front. We also had to create view corridors and most of the features that we created to keep the beautiful view of Mount Saint Helens no matter where they were on the property as well as when they looked out through the windows of the house. Keep Mt St. Helens as the main view.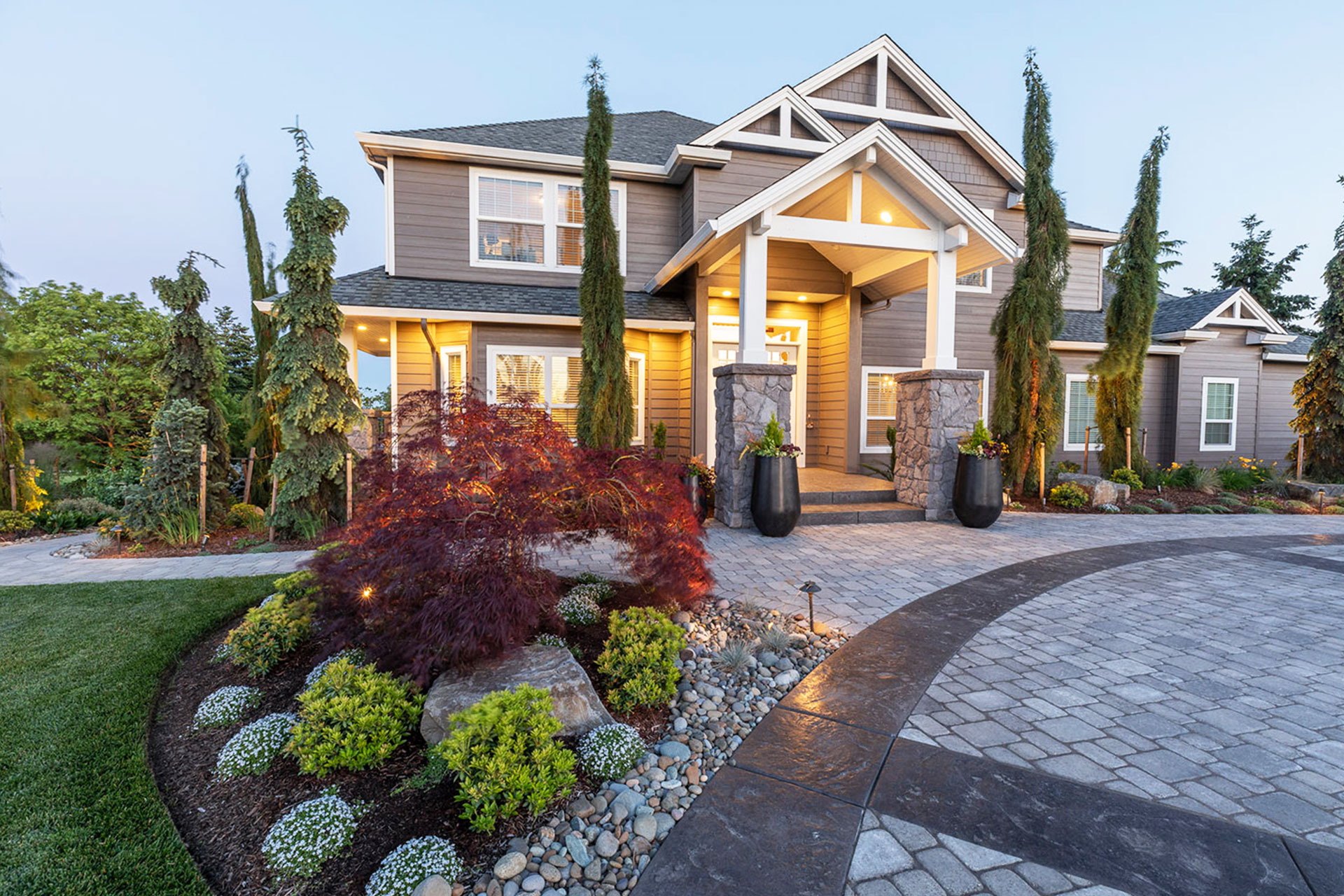 Natural Materials
Through every twist and turn of this project, we used all-natural stone products, wood products for the deck and concrete pavers along with stamped concrete to create a perfect combination of different intermingled products. We also used huge established trees throughout the entire project so that it had w well-established look rather than a brand new "newly planted look."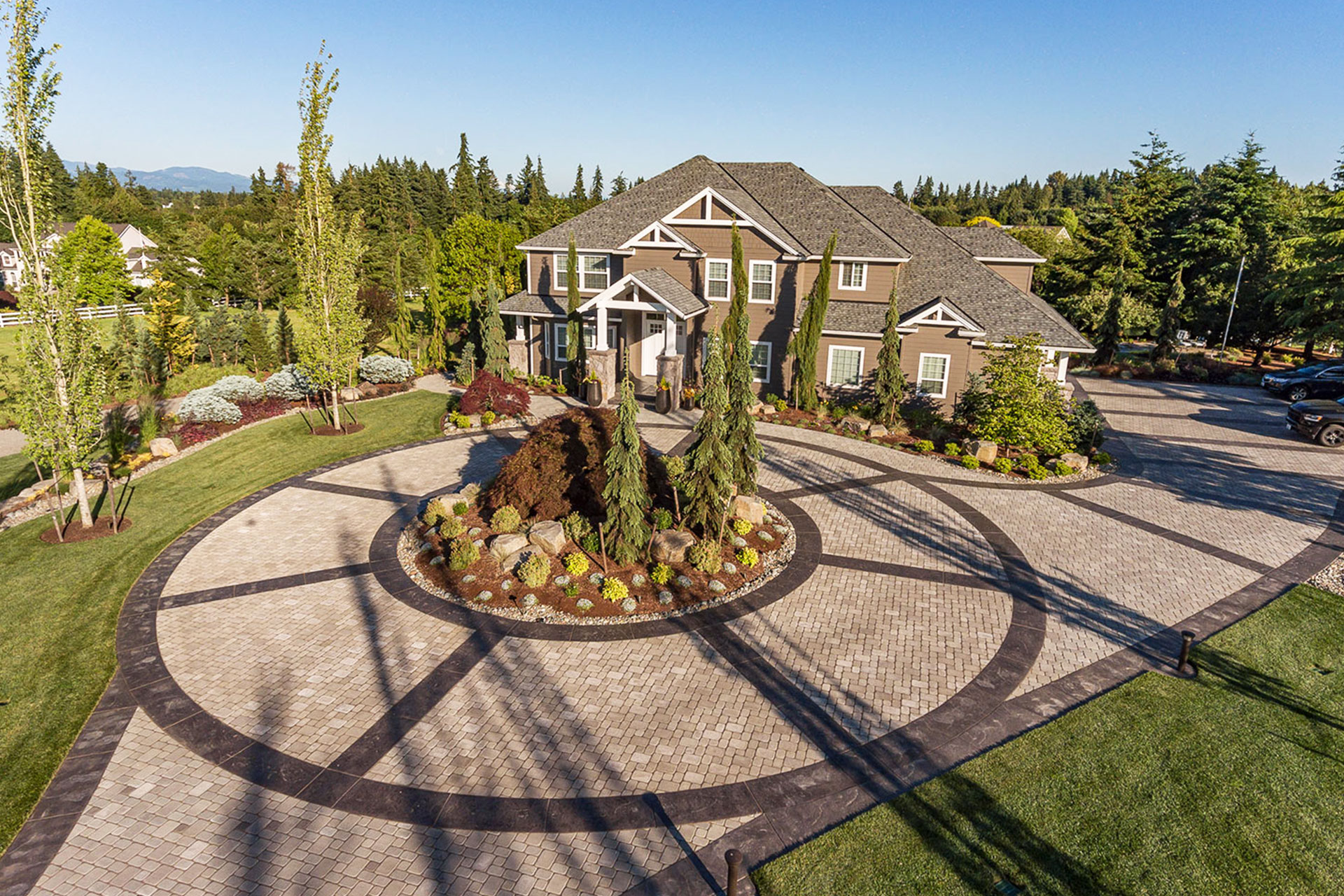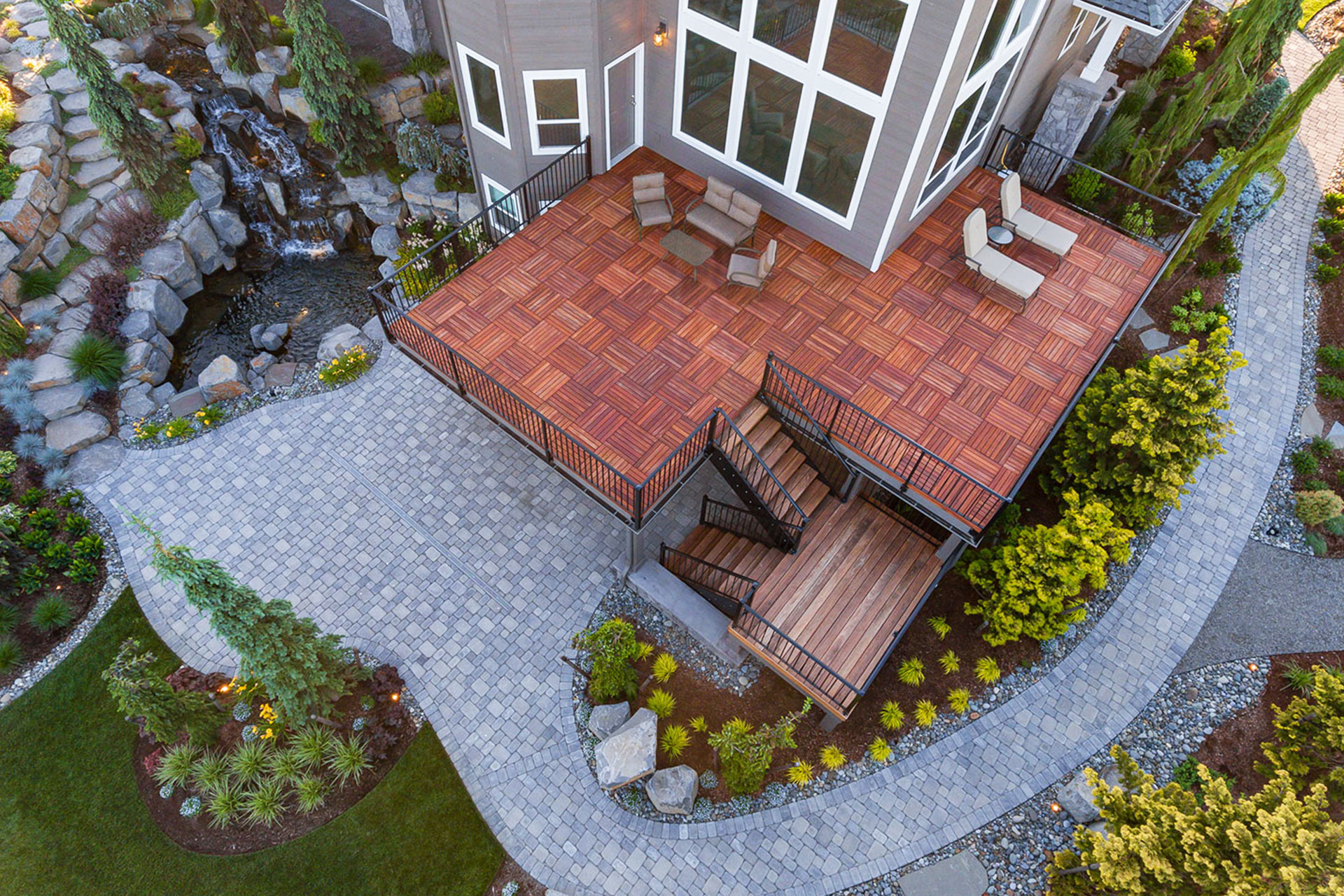 Design Features
Unique design features are as follows, and multi-leveled water feature that cascades into a beautiful holding pond facing back at the outdoor living space both lower and upper as well as to the interior of the house. A custom-built steel framed deck with a waterproof membrane and floating hardwood panels.
A beautiful driveway that has both stamped concrete and pavers inlaid. We also created new magnificent roof lines and stone columns that were not a part of the original house build all around the house including a new entryway, covered garage entry and wrap around roof extension in the front to widen the house and create additional balance not incorporated in the original build.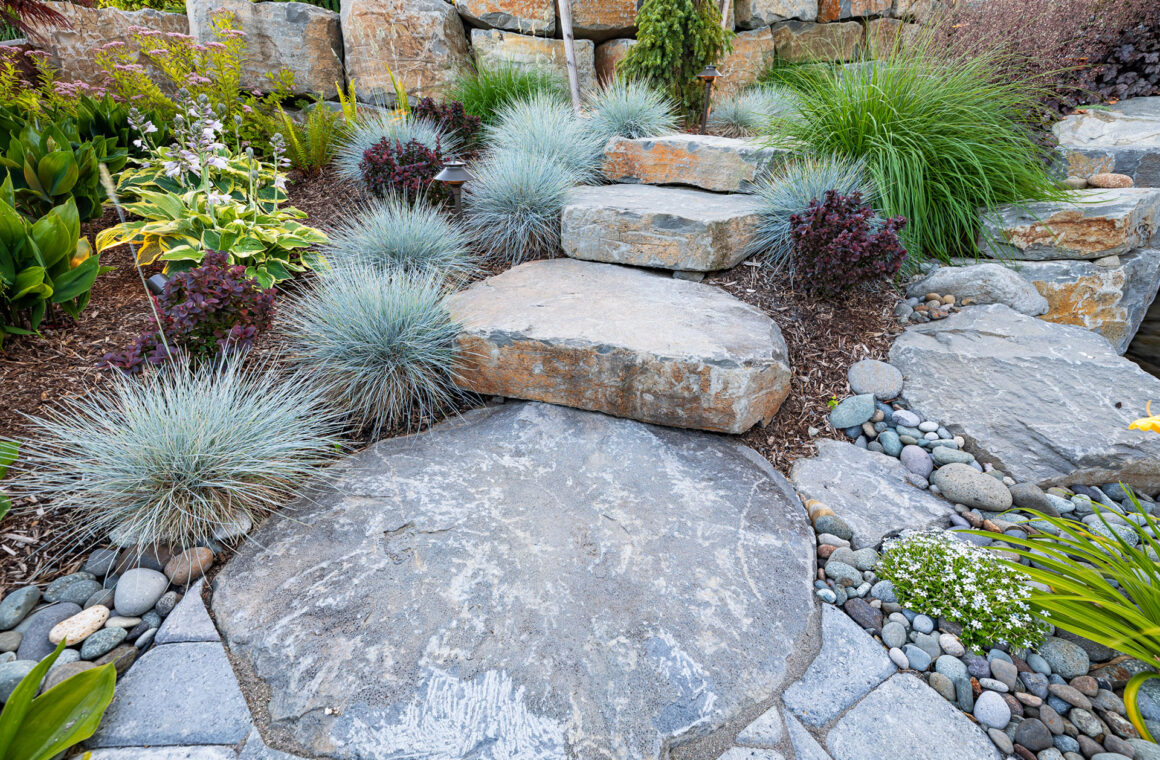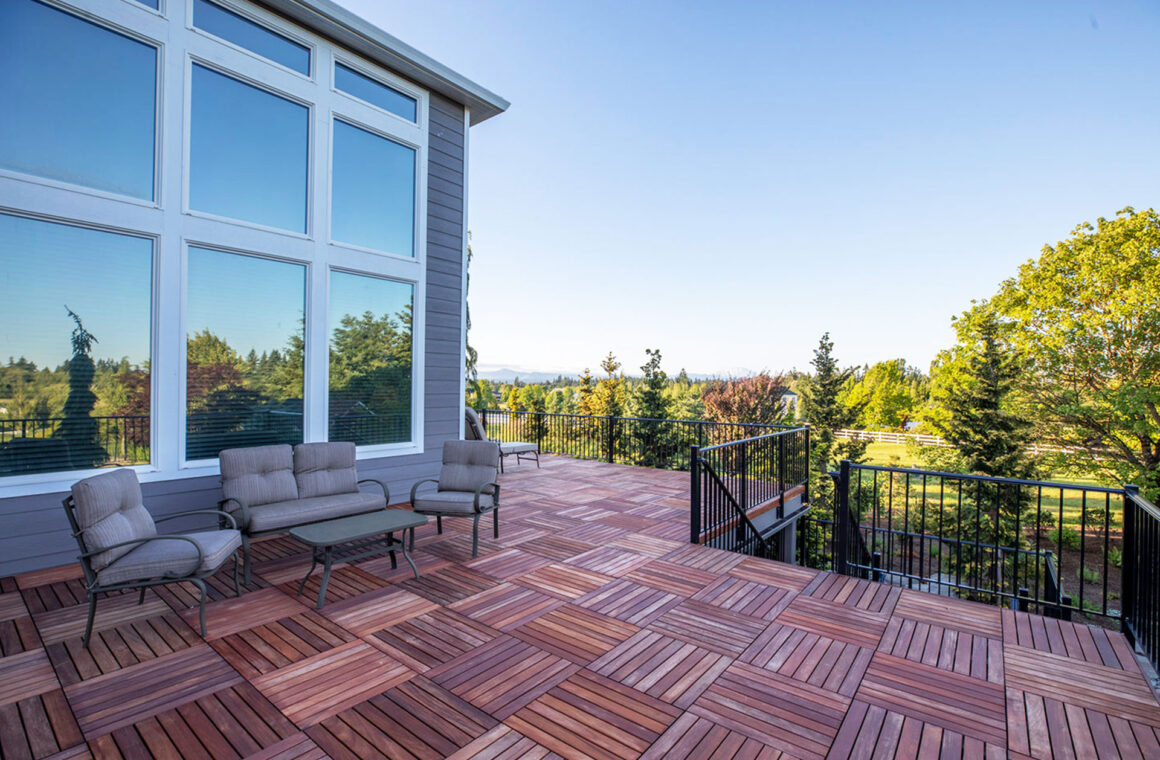 True Artwork
This project was a true piece of artwork because of how much exterior remodeling and hardscaping we did along with the landscaping work throughout the entire process. We gave the house a completely new facelift with an entryway along with all brand new landscaping and hardscape surfaces.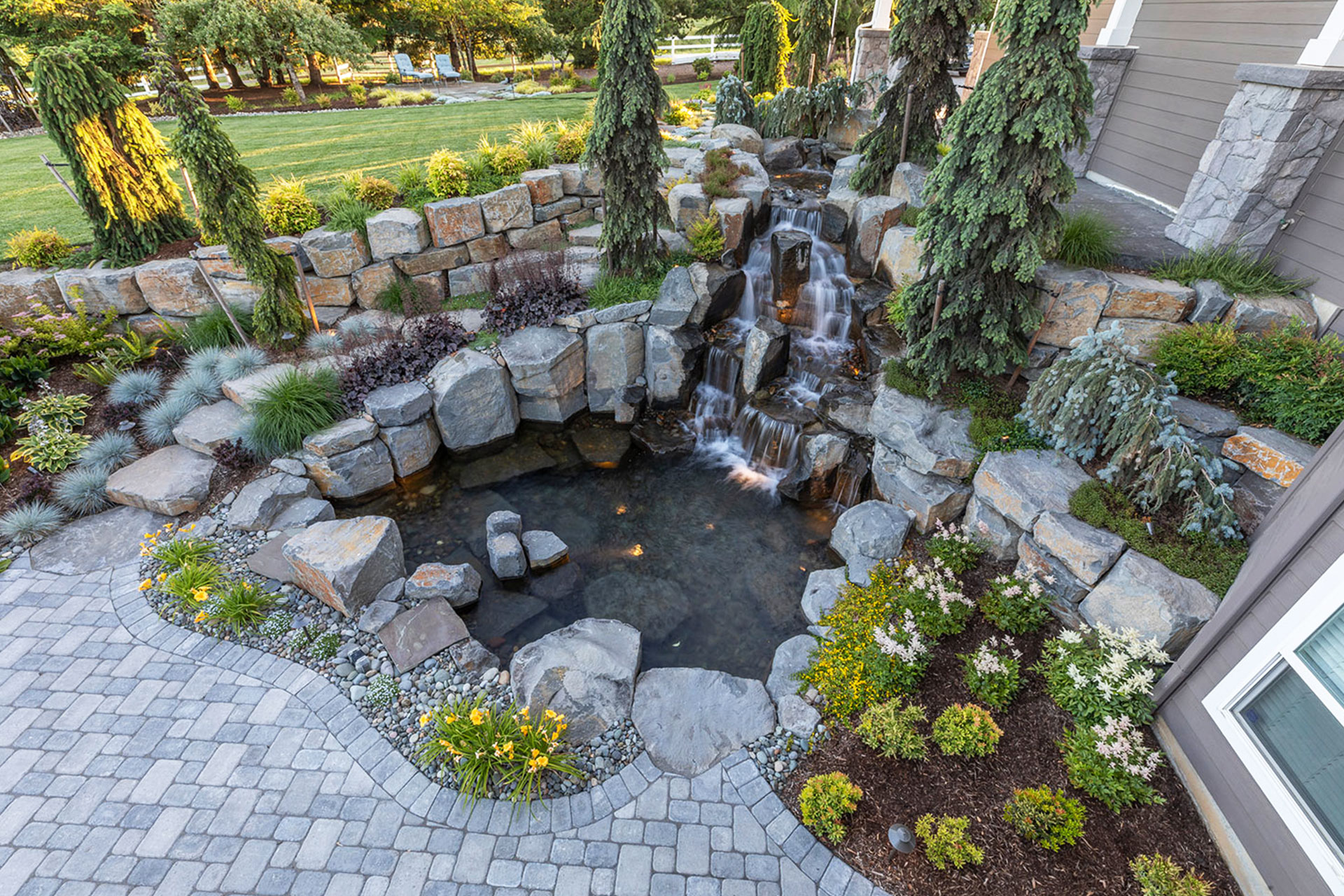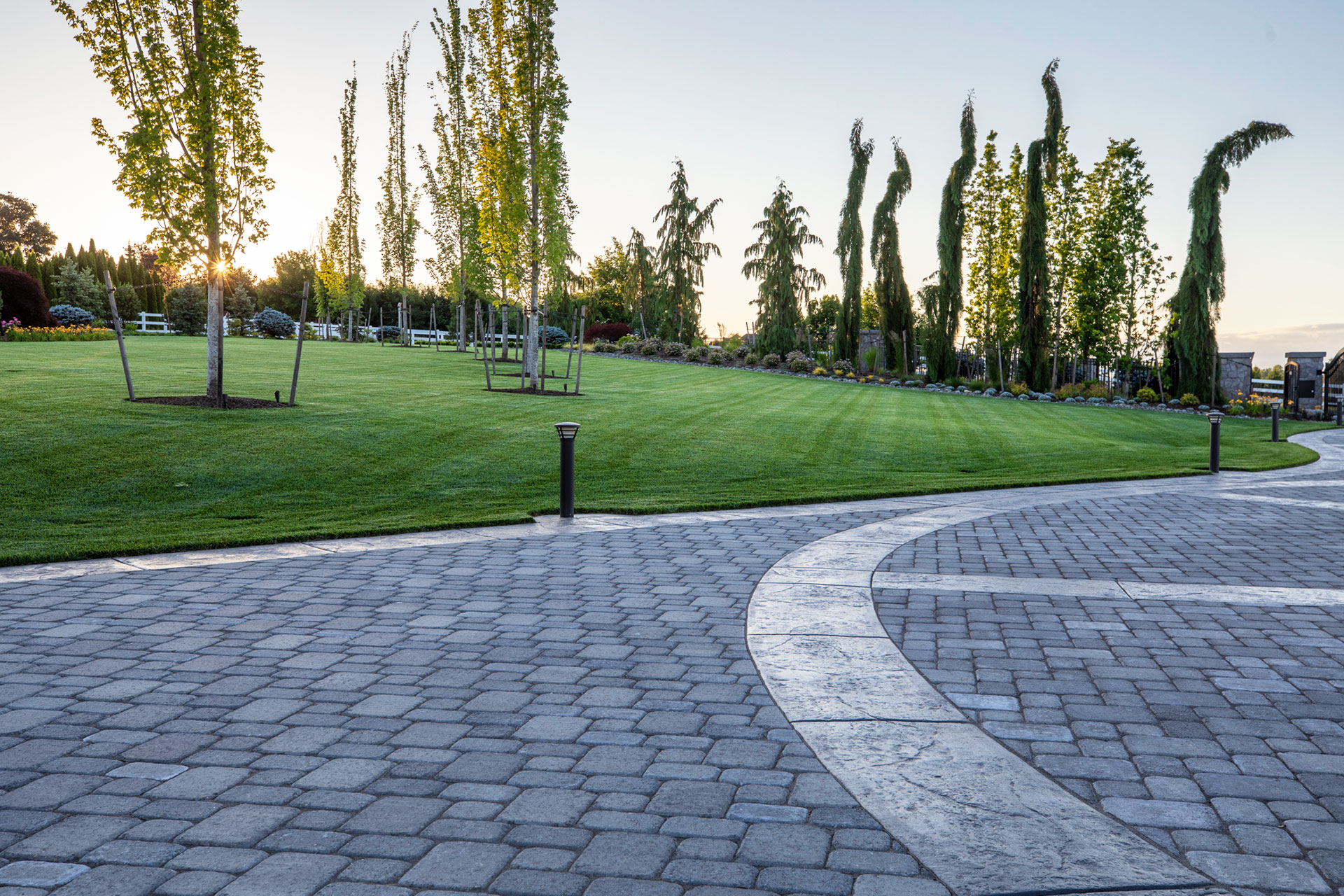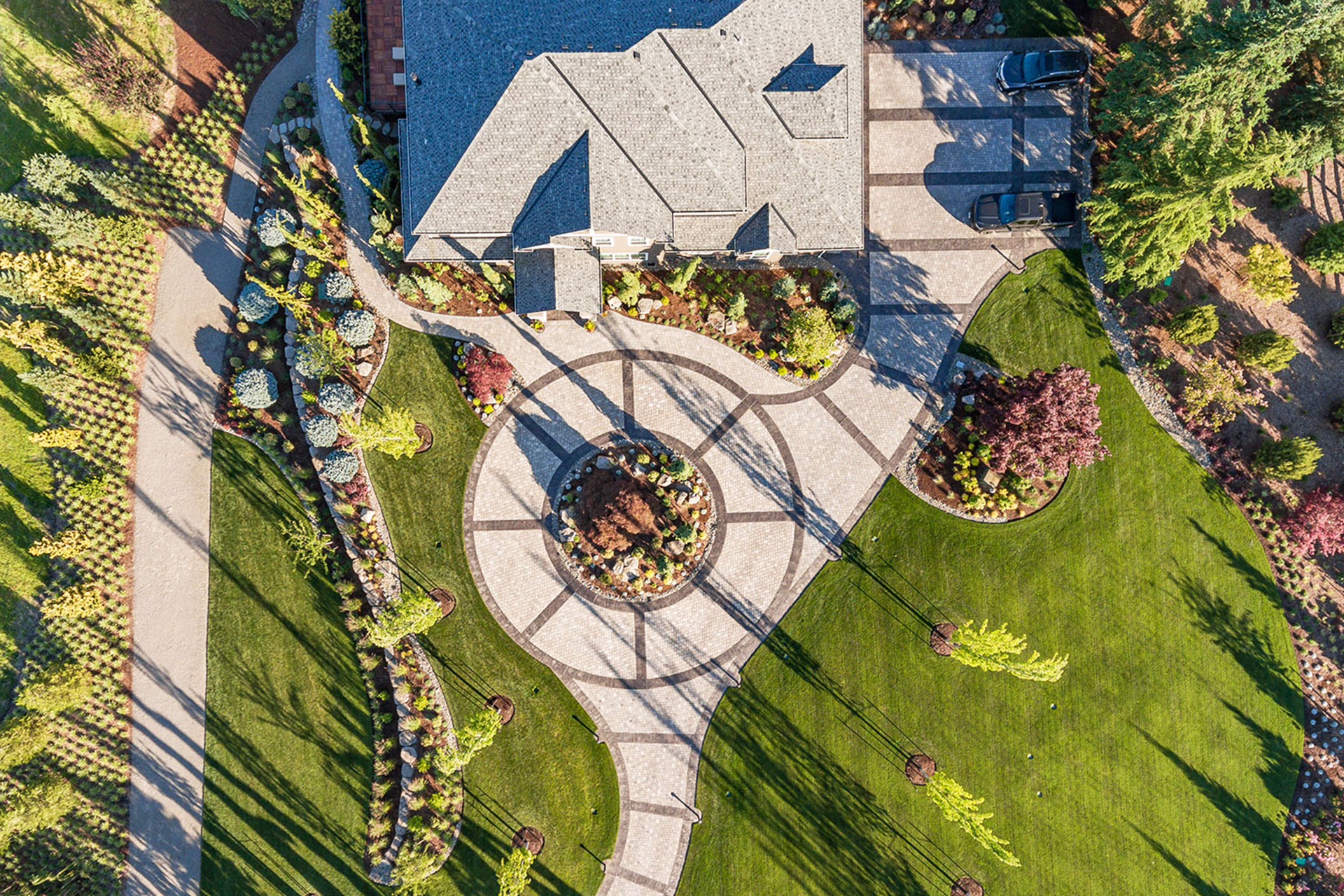 A Premier Project
This home has a perfect balance of natural stone and concrete work, walkways and driveways that take you on a journey through the entire property.
It is truly one of GRO's premier projects.