River's Point
The Rivers Point home sits gracefully above the Columbia River and brings elements of water, stone, and Northwest native plants to an outdoor experience that feels calm and inviting.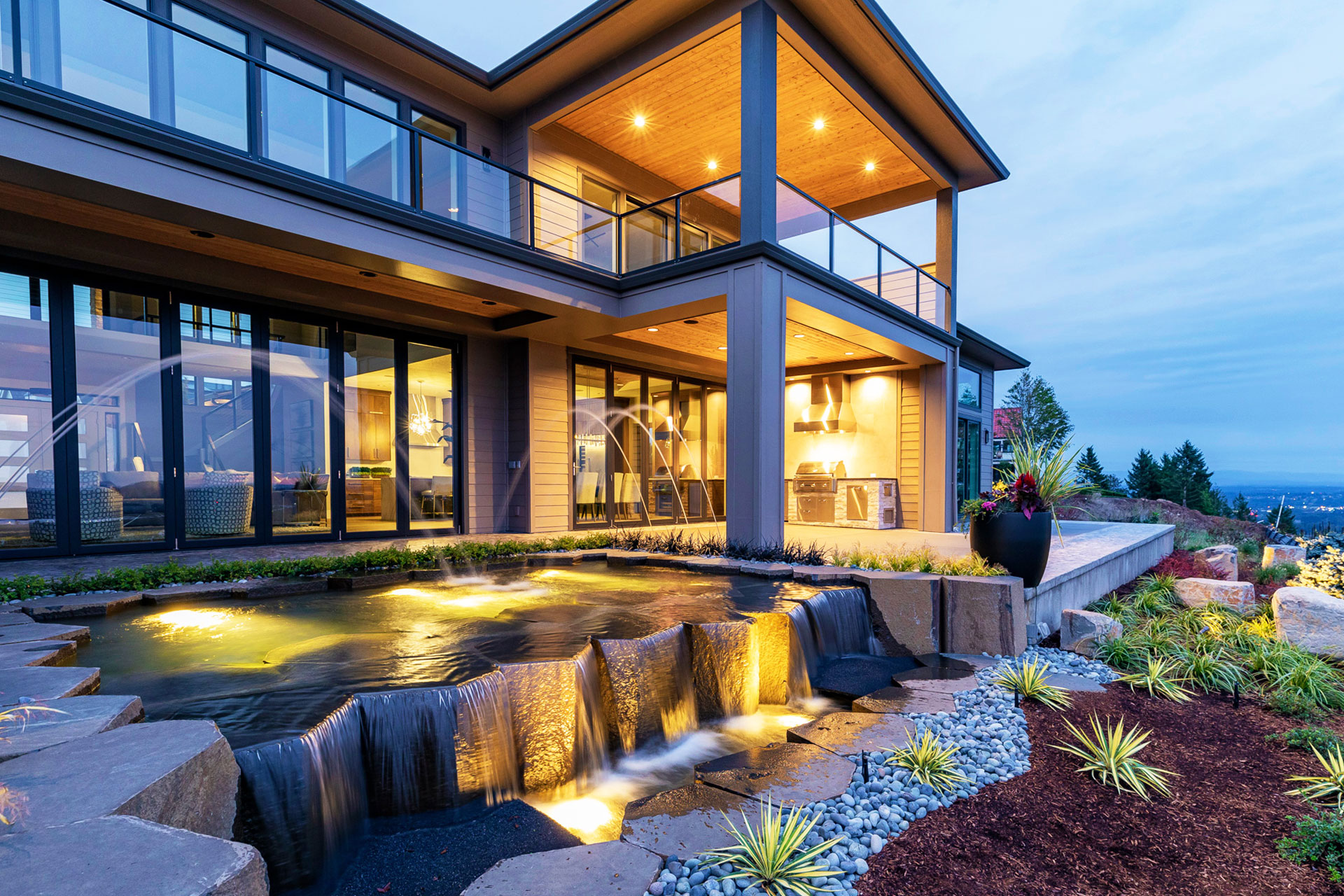 The "Rivers Point" features a beautiful water feature flowing across locally sourced stone columns, to create a peaceful backyard experience.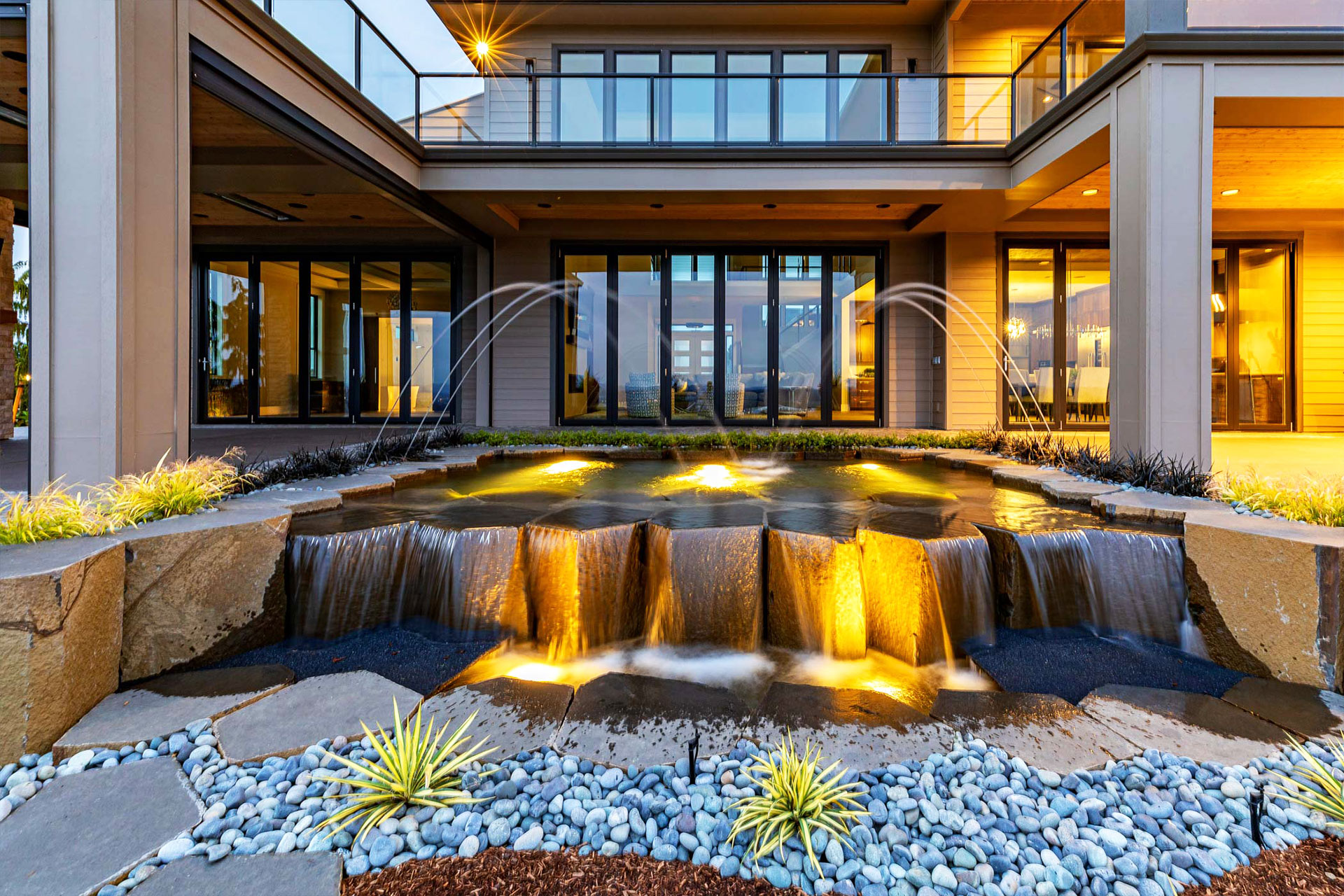 River rock and northwest native plants frame the outside edge of the flowing water.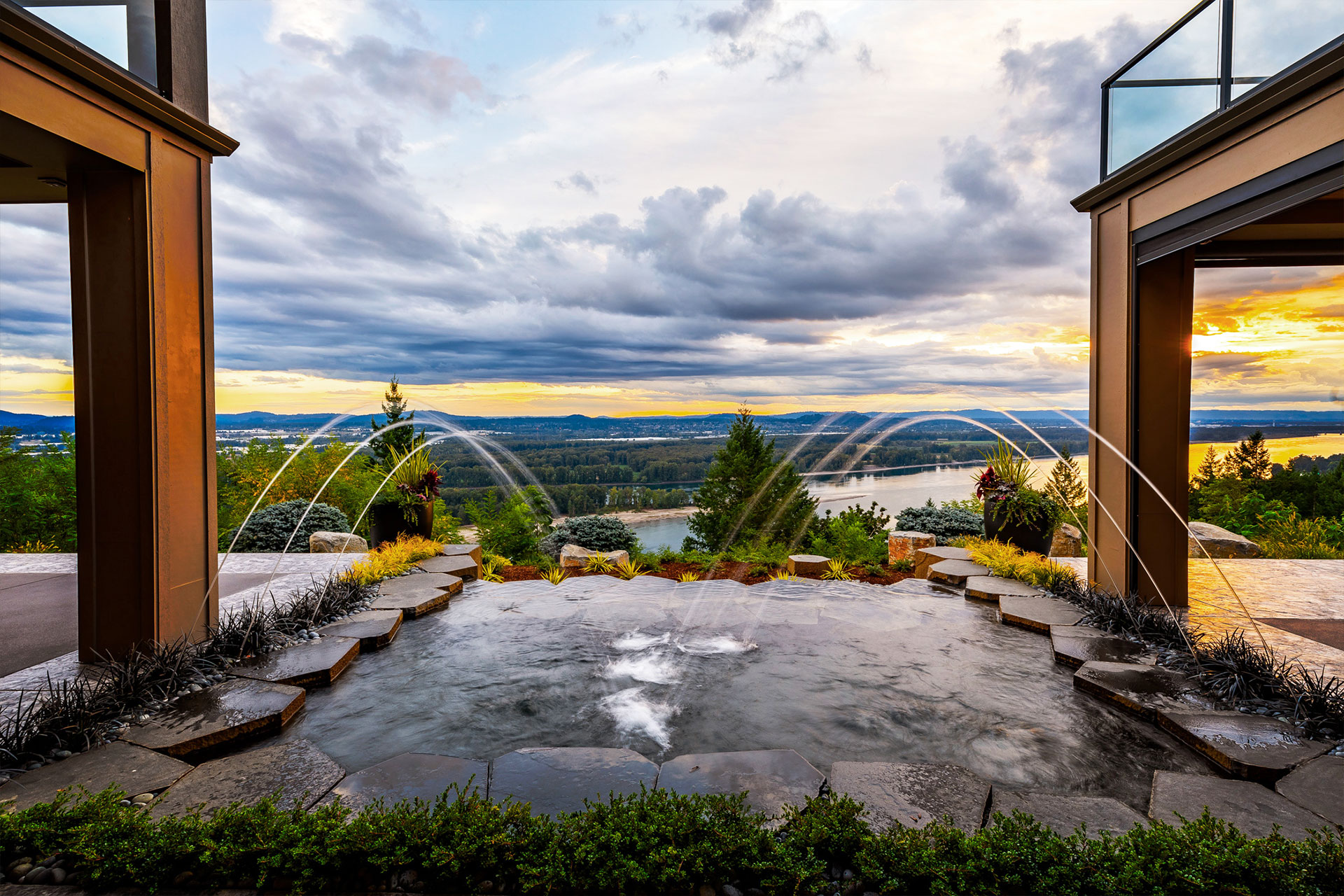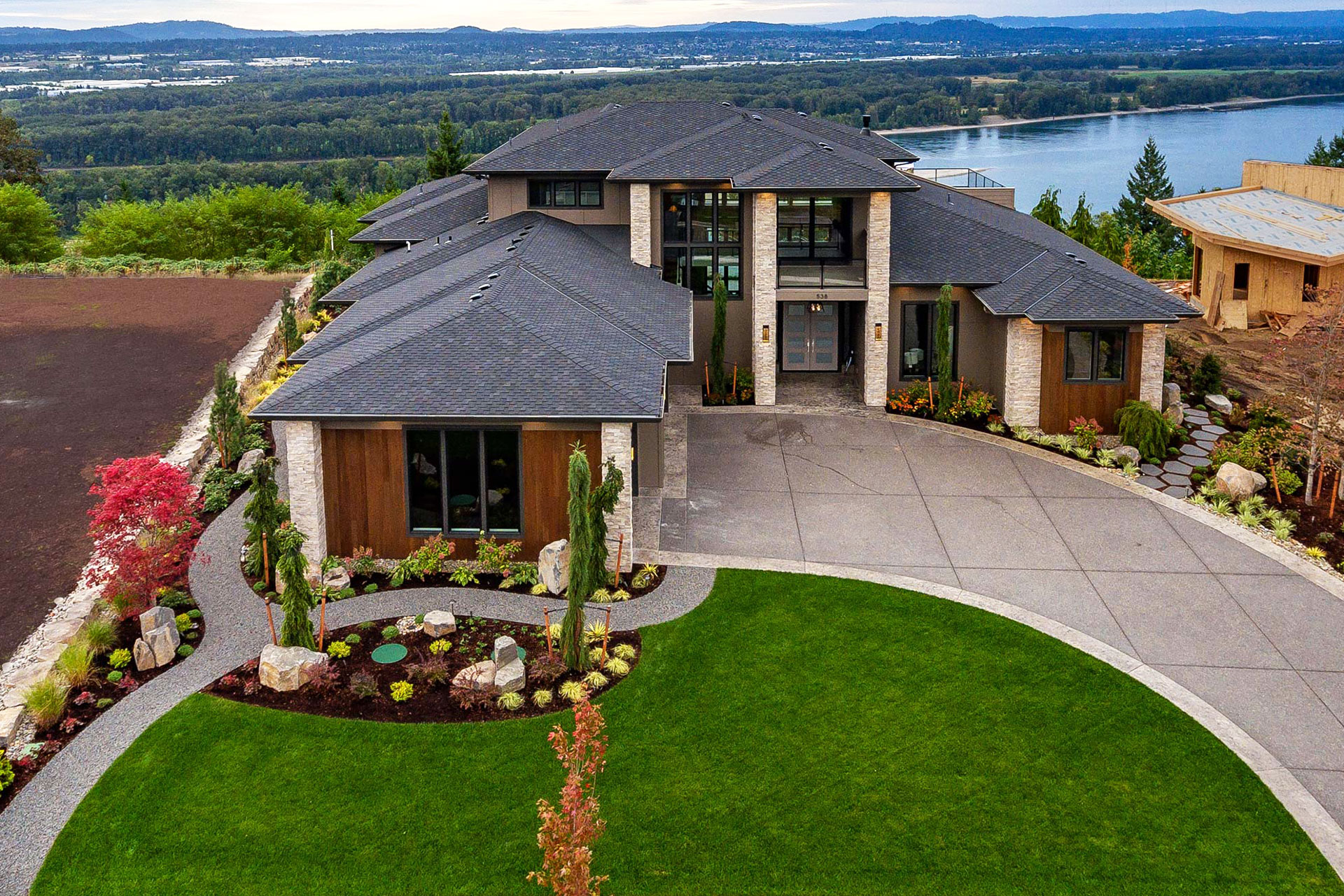 The drought resistant lawn has matured to become a lush blanket of green spread across the front side landscape of the River Point home.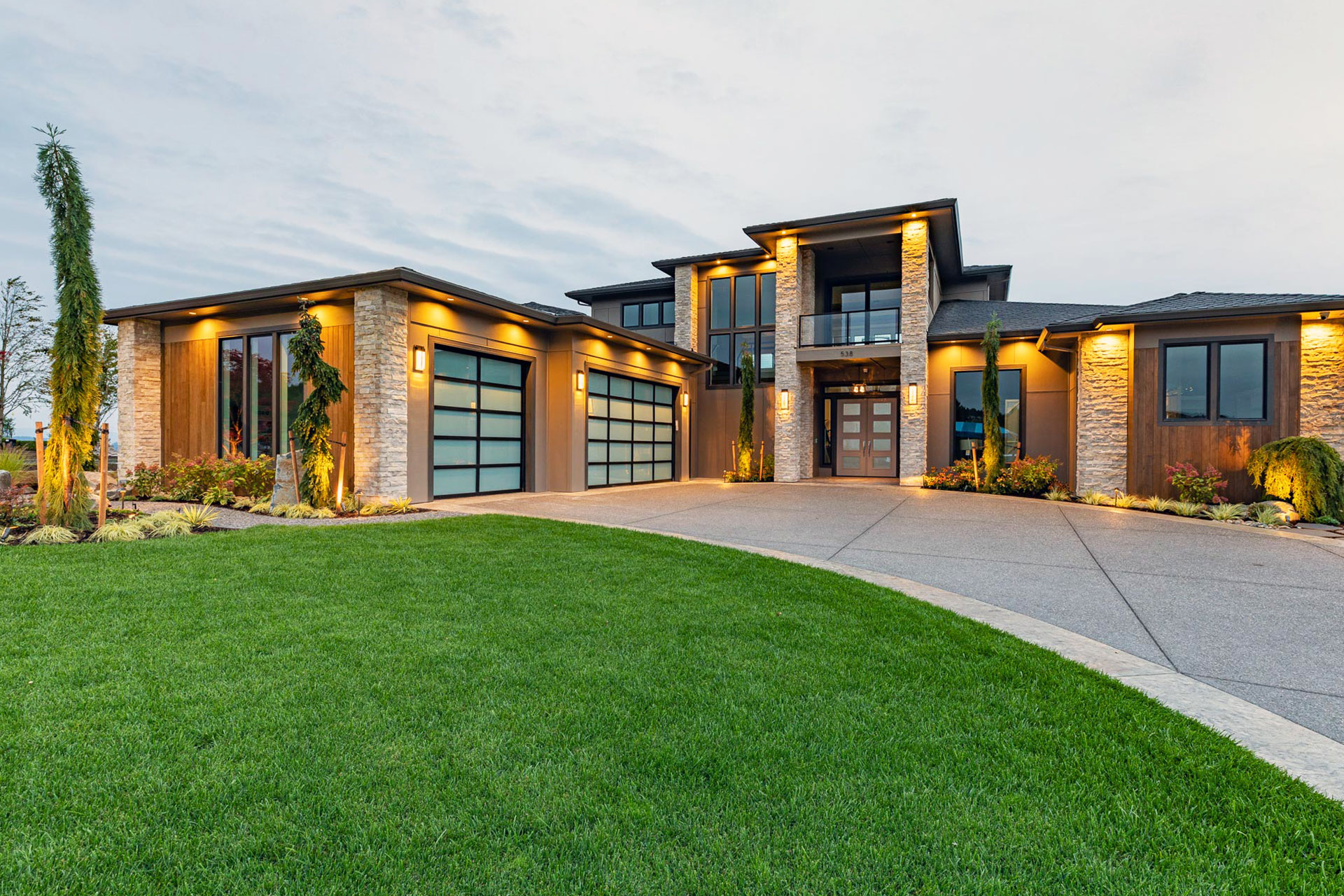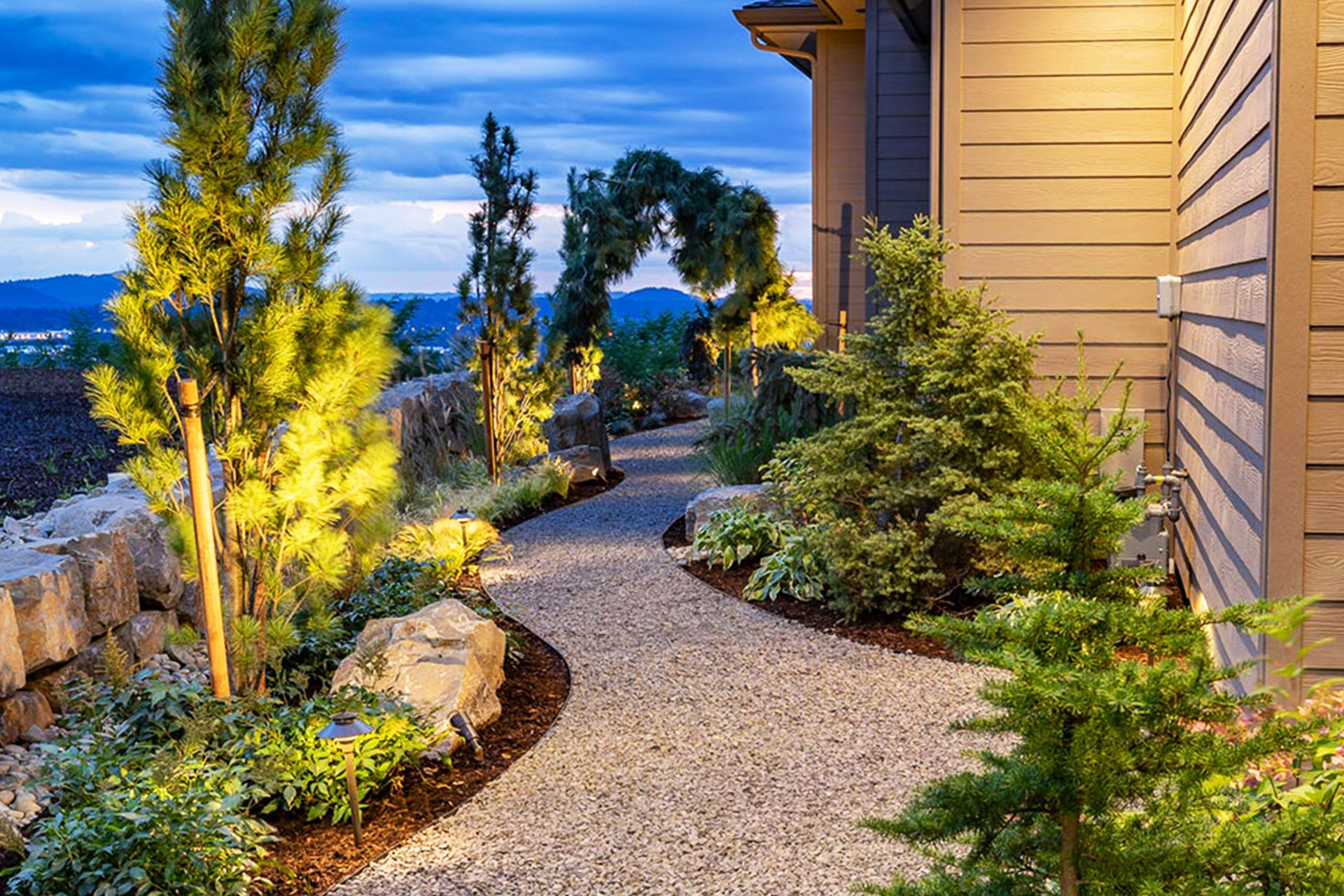 A wondering river rock pathway leads you through decorative trees into the back yard patio.