Come See Us at GRO Parade of Homes
September 8th-24th | Felida, WA
10am-7pm | Closed Mondays & Tuesdays
Let's Build Something Beautiful!
GRO provides landscaping, landscape management, and general construction services because we want to be your go-to partner for managing your property and home. We provide service in the SW Washington, Portland Metro, and Central Oregon areas. You'll work one-on-one with one of our professionals, from start to finish, because your experience matters to us.
Who We Are
Mission Statement
We create amazing living spaces to build better lives for our clients, team members, and community.
Who We Are
Featured Work
Green Mountain
The Green Mountain home lies in a forest opening atop a local peak. The landscaping blends beauty from the endless views with an assortment of local plants and rockery.
View Project
"My experience working with GRO has been excellent. The quality of work and their ability to bring our vision to life has been even more than we expected."
Landscape Lighting
Outdoor Lighting Installers in Vancouver, WA
As northwest days get shorter and shorter now that we're heading into fall, we wanted to provide examples of our favorite outdoor lighting fixtures that we use in landscapes in the Vancouver, WA, Portland, OR, and Bend, OR areas.
Continue Reading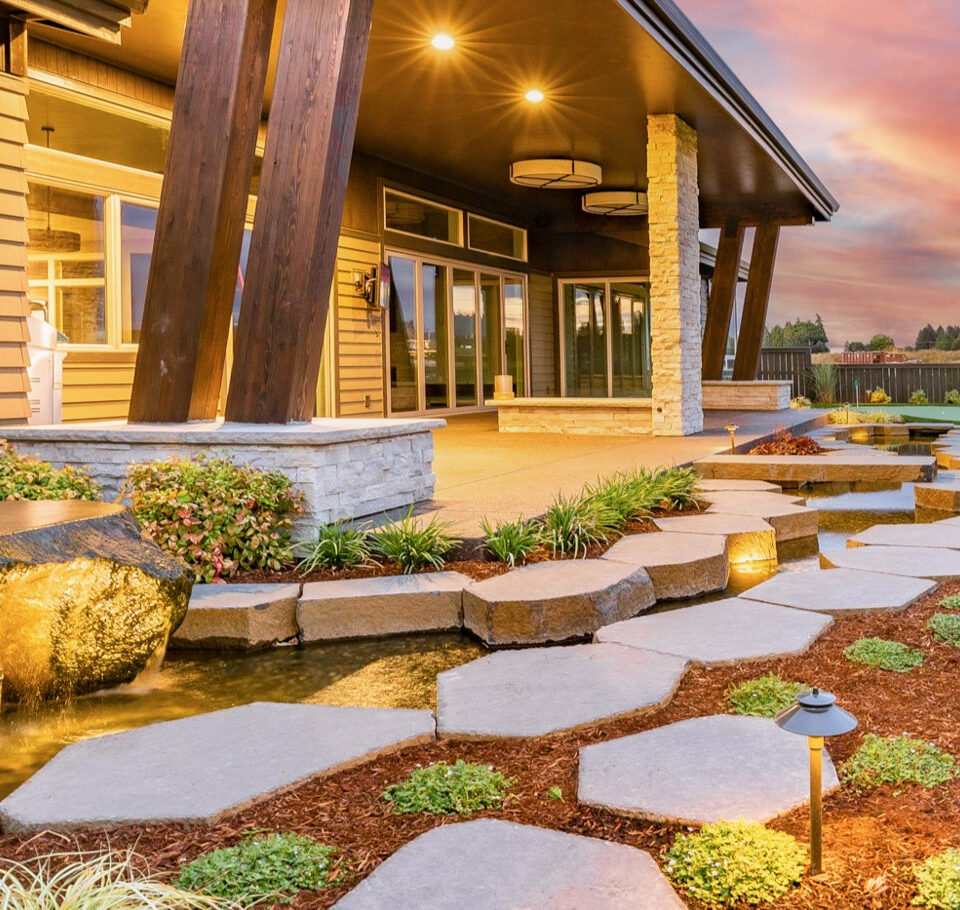 Careers
Extraordinary Individuals
No company is great because of one individual. It takes an entire team together to create something amazing. We work hard, we create, and we are passionate.
Start Your Career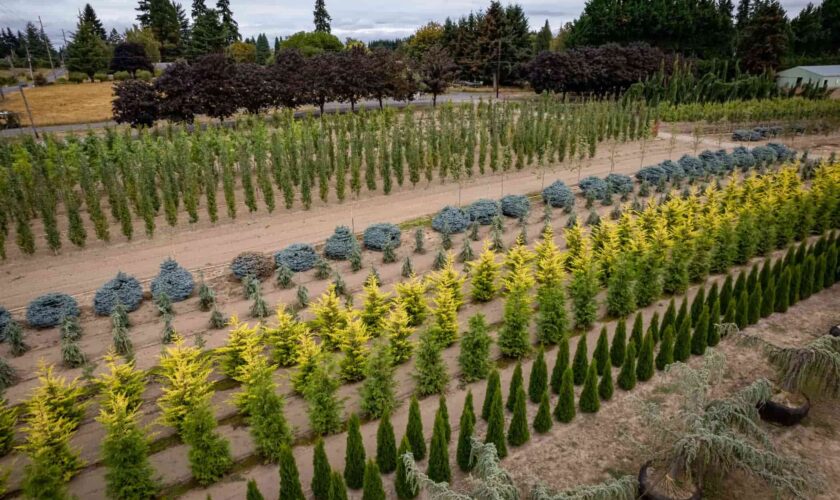 Shop Our Nursery
We locally grow our own stock on our Ridgefield, WA nursery so that they can go into your landscape projects.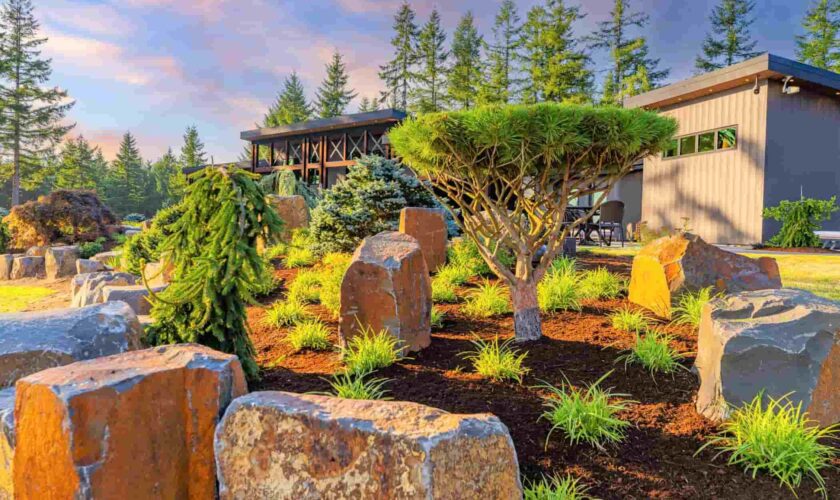 Award-Winning Work
Our award-winning landscape designs for spaces throughout Portland and Southwest Washington.