We create amazing experiences
We walk into the
impossible.
GRO is all about authenticity, excellence, and community. We strive to intentionally and sincerely connect with each and every one of our clients and business partners to provide them with the best service and experience possible. With every service we provide, from comprehensive design, and garden supply, to nursery, landscaping, and general construction, we always dream big, and deliver bigger. At GRO, nothing is impossible when we come together, because together, we will make a statement.
Who We Are
Mission Statement
We create amazing living spaces to build better lives for our clients, team members, and community.
Who We Are
Featured Work
The Joella
The use of natural materials in an otherwise modern design, creates cohesion with the Pacific Northwest landscape while adding more formal contemporary elements.
View Project
"My experience working with GRO has been excellent. The quality of work and their ability to bring our vision to life has been even more than we expected."
Events
Moving Large Boulders and Specimen Trees for a GRO Parade of Homes Property
Our owner, Garret Hergert, is never afraid to get out in the field to help get a job done! We partnered with Water-Rite Irrigation to install large boulders and plant specimen and privacy trees for Genesis Homes on a GRO Parade of Homes property. Garret drove the drove the heavy equipment to move and large boulders and trees to get them into the right places on the property. The GRO team worked tirelessly to get everything into place for the new landscape.
Continue Reading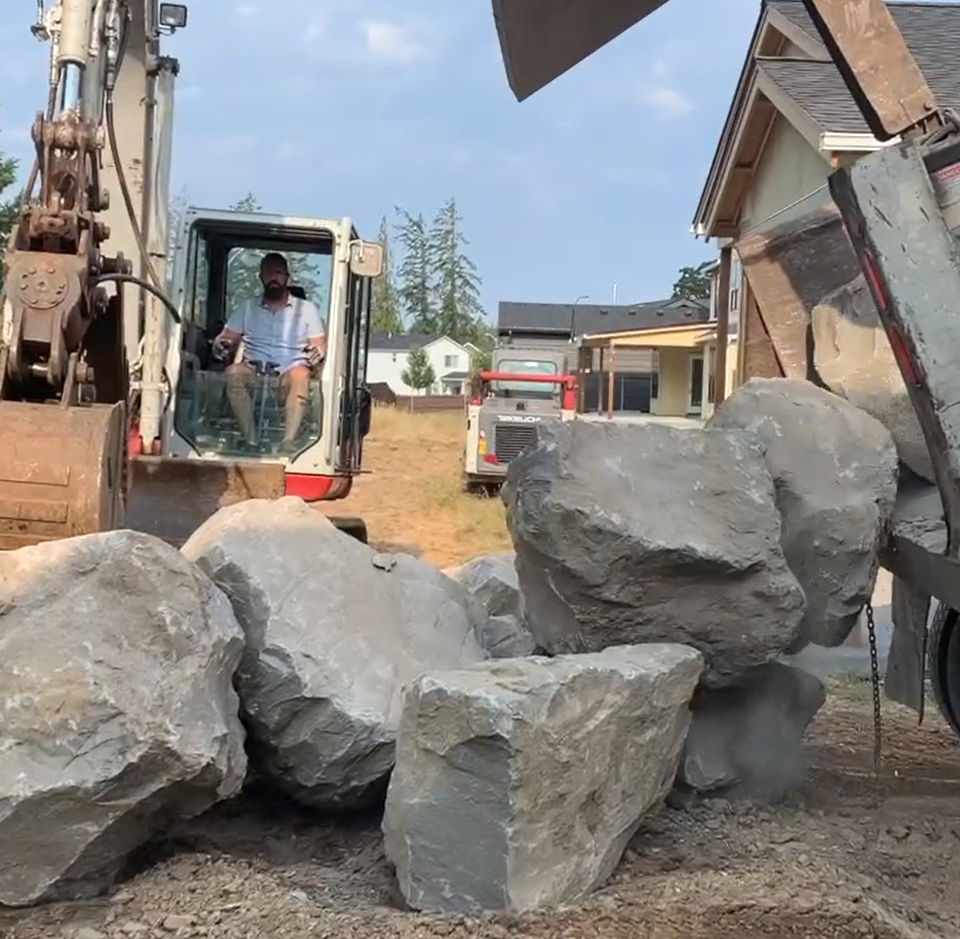 Careers
Extraordinary Individuals
No company is great because of one individual. It takes an entire team together to create something amazing. We work hard, we create, and we are passionate.
Start Your Career
Shop Our Nursery
We locally grow our own stock on our nursery so that they can go into your landscape projects.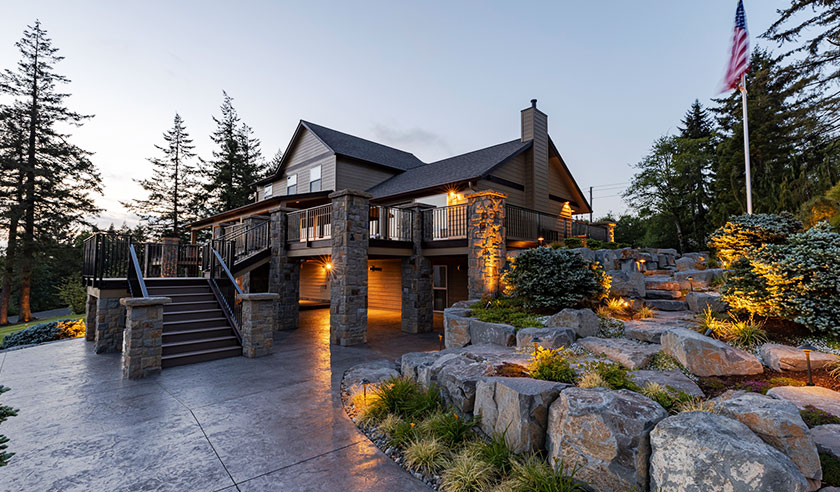 Award-Winning Work
Our award-winning landscape designs for spaces throughout Portland and Southwest Washington.